Bridgette Radebe is a successful businesswoman from South Africa. She is widely regarded as the world's first black female mining entrepreneur. She started Mmakau Mining Limited in the 1980s, and today she serves as the company's executive chairperson as well as its creator.
In the mining business as a whole, Bridgette has more than 30 years of expertise under her belt. Additionally, she serves as the President of the South African Mines Development Association, which is the country's largest mining chamber.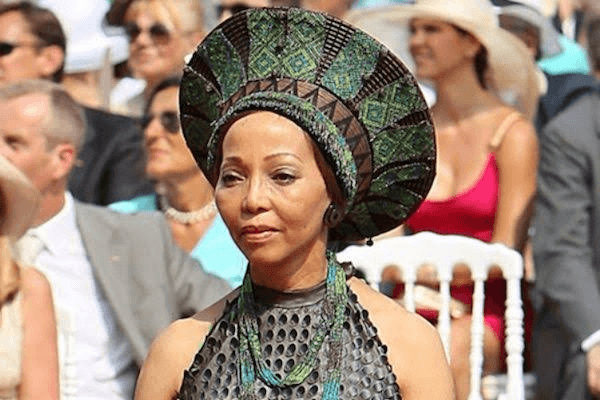 Early Years of Bridgette Radebe's Life
The 26th of February, 1960 found Bridgette Motsepe-Radebe entering the world. She is of Tswana descent. Between the years 1973 and 1977, she was a student at the University of Botswana. She was born into a family of business owners during the apartheid era, which was a time when black people were not allowed to hold mining licenses or own mining rights. She was a pioneer.
Her parents were forced to resist unjust rules against businesspeople as a result of this, and this experience fostered her mother's attitude of economic activism. In a similar manner, she disobeyed the law and entered the mining sector, becoming the first black female South African deep-level-hard rock mining entrepreneur in the process.
In the 1980s, Radebe began his career in the mining industry as a regular miner. During that time, her company was manufacturing materials for larger mine operations in South Africa as well as handling individual shaft mining operations. During this time, she was also gathering the knowledge and experience necessary to start her own company from the ground up.
Bridgette Radebe Personal Life
She is married to South African politician and Minister of Energy Jeffrey Radebe, who was nominated by Cyril Ramaphosa on February 26, 2018 to his position as Minister of Energy. In addition to this, she is the sister of both Tshepo Motsepe and Patrice Motsepe. Patrice is a successful businessman in South Africa, and Tshepo is currently serving as the country's First Lady.
She is the mother of Vukani, Malaika, and Mandisa Radebe, all of whom she and her husband, Jeffrey, had together.
Mmakau Mining
To begin, Bridgette set a new standard for success when she made the decision to enter the mining sector. After working as a contract miner for a while, she eventually bought her own mine and established her own mining company, which is now known as Mmakau Mining (pty) Limited.
Mmakau is an innovative mining firm that has a vested interest in platinum, gold, uranium, coal, ferrochrome, and exploration asset. It first opened its doors in 1986, and since then, it has developed into one of the most successful mining enterprises in Africa.
It was formed with the purpose of contributing knowledge along with a business philosophy of sustainable wealth creation through focused procurement, entrepreneur development, skills upgrading, as well as socio-economic development.
In addition, Mmakau is well-known for its principled approach to conducting business, which seeks to achieve a healthy equilibrium among earnings, shareholder value, investors, and sustainable mining communities in South Africa.
Life Lessons From Bridgette Radebe
During an interview, Radebe underlined that her purpose goes beyond the financial results of her firm; rather, her primary objective is to see how her company can make a difference in the society.
"A mine is not only a hole in the earth," she claimed, "but it often helps to improve rural areas by delivering products and services such as running water and power to that community." In this way, her motivation is less about gaining financial gain and more about giving back to the community.
The value of having a focus on outcomes cannot be overstated in the context of a business. For example, a business that is focused on achieving results pays more attention to the end result of their work rather than the process itself. Once you have your vision and goals in mind, you will then be able to determine important stages on how to attain them in a timely manner using this method.