Folorunsho Alakija is a successful entrepreneur and businesswoman who is worth a billion dollars. Both FAMFA Oil Ltd. and Rose of Sharon Group report to her as executive vice-chairman. Forbes has published an article about Folorunsho Alakija's wealth, alongside that of other prominent African businesspeople such as Aliko Dangote, Mike Adenuga, and Femi Otedola. Folorunsho Alakija is a precious gem due to the fact that she possesses both physical attractiveness and intellectual capacity, a combination that is exceedingly uncommon.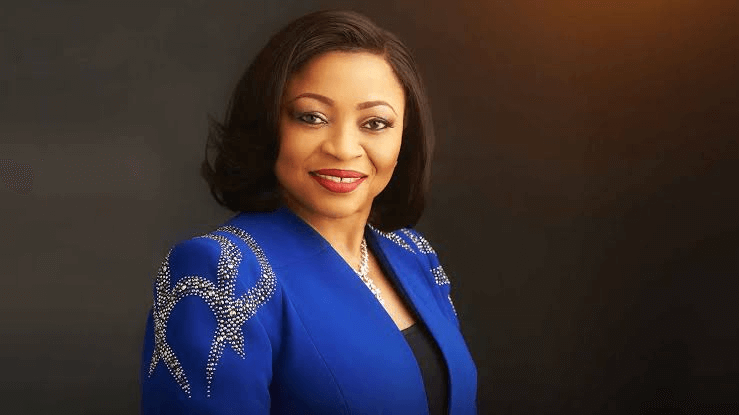 When she is convinced that she is in the right, the fearless woman known as Folorunsho Alakija will not back down. She fought the Federal Government of Nigeria in court for a period of twelve years because it stole fifty percent of the stakes in OPL 216. (her oil block). She did not give up until she had triumphed. In her word, "We felt like it was unfair. We had put everything we had into the company, exposing ourselves to the possibility of losing everything. It had developed into a family enterprise. Our efforts as a family, over the course of the past six years, to ensure the success of this endeavor are finally beginning to bear fruit. They came out of nowhere and took everything away from us, despite the fact that we had fought and labored very hard for it. I told myself, "Folorunsho Alakija does not give up, neither does my husband, nor do my children. They all do not give up."
Background information on Folorunsho Alakija
She is the oldest of 51 children born to Chief L.A. Ogbara's family in Ikorodu, which is located in the state of Lagos. Folorunsho Alakija was born on the 15th of July, 1951. At the age of seven, she made the journey to the United Kingdom to begin her primary school education at the Dinorben School for Girls located in Harfodunos Hall, Llangernyw, Wales. After that, she went back to Nigeria and enrolled in the Muslim High School in Sagamu, which is located in Ogun State. In order to complete her Secretarial studies at Pitman's Central College in London, Folorunsho Alakija relocated to another country.
As a result of Folorunsho's passion for the fashion industry, she attended the American College in London and the Central School of Fashion in order to earn a degree in Fashion Design. The powerful woman holds eight Honorary Degrees, which she received from various universities in the United States of America and Nigeria.
In November of 1976, Folorunsho Alakija wed Modupe Alakija, who was also a lawyer. Since then, the couple has been blessed with four sons and grandchildren. Her family has settled down in Lagos, Nigeria, where she currently resides.
Folorunsho Alakija's Net Worth According to Forbes.com, Folorunsho Alakija's net worth as of the year 2022 is estimated to be $2.9 billion.
The Professional World of Folorunsho Alakija
1974 marked the beginning of her professional life when she began working as an Executive Secretary for Sijuade Enterprises in Lagos. After that, she spent some time working for the First National Bank of Chicago, which later became FinBank and was ultimately purchased by First City Monument Bank (FCMB).
In order to pursue her interest in fashion, Folorunsho Alakija quit her job at the bank. After putting a lot of effort into developing the brand, her fashion design company, Supreme Stitches, is now a well-known brand. Later on, Supreme Stitches was rebranded as 'Rose of Sharon House of Fashion,' which is now a well-known name in the fashion industry and is associated with Folorunsho Alakija in the present day.
In addition to her work in the fashion industry, Folorunsho Alakija is a remarkable leader who has served as the National President of the Fashion Designers Association of Nigeria and as a lifelong Trustee of the organization (FADAN). Her contribution to the Association was a model for others to follow.
In May of 1993, Folorunsho Alakija began engaging in the business of oil and gas extraction as well as exploration. She was given an Oil Prospecting License (OPL) so that she could begin oil exploration on a 617,000-acre block known as OPL 216. This block is situated in the Agbami Field in the central Niger Delta.
After entering into a joint venture agreement with Star Deep Water Petroleum Limited in September 1996, Folorunsho Alakija later appointed Star Deep as the technical adviser for the exploration of her license. She gave Star Deep Waters Limited a 40% share of her total ownership stake in the company. Petrobras, a Brazilian company, purchased 8% of the 40% shares that Star Deep had previously sold.
On March 9, 2016, Folorunsho Alakija was appointed to the position of Chancellor at Osun State University. She is reportedly the first woman in Nigeria's history to hold the position of chancellor, according to the records.
Folorunsho Alakija Religion
Alakija gives all the glory and honor to God for all of her accomplishments. She is a devoted follower of Christ who feels a calling toward evangelicalism. Since she put her faith in Jesus Christ in 1991, she has not stopped sharing the good news with anyone who is willing to hear it, even in public places like the market. In addition to this, she and her husband founded a house fellowship that has since developed into a ministry known as Rose of Sharon Glorious Ministry International.
Dons Made by Folorunsho Alakija in the Name of Charity
Rose of Sharon Foundation is one of the ways that Rose of Sharon Foundation Founder Folorunsho Alakija gives back to the community. The foundation provides educational opportunities and financial assistance to disadvantaged individuals, such as orphans and widows.
She is the primary sponsor of the Agbami Medical and Engineering Scholarship Scheme, which awards over one thousand scholarships each year to deserving students.
In 2014, she made a significant monetary contribution toward the completion of a lecture theater building at Ibrahim Babangida University, Lapai, the Niger State University. The building has a capacity of 350 people. In recognition of the charitable contribution she made, the structure was given her name as a nameplate.
On the first of July in 2013, she was given the position of Vice Chairman of the Heritage Council and Endowment for the Arts, both of which were newly established at that time. In addition to that, she is the matron for the African Young Entrepreneurs.