Globacom and Conoil Producing Limited are both owned by Mike Adenuga, who is also the company's Chairman. Young musicians in Nigeria chant his praises as their model for what a wealthy man should be like.
After Aliko Dangote, he is the second richest man in Nigeria and is considered to be one of the wealthiest persons in the entire world. Mike is the kind of guy that makes you wish you shared a genetic connection with him. In this article, we cover Mike Adenuga's net worth in addition to other intriguing facts about the successful businessman.
Mike Adenuga is a prosperous entrepreneur whose influence can be seen and felt all over the African continent. It is remarkable that he made his first million dollars when he was just 26 years old; this demonstrates that he has always been ambitious.
Mike Adenuga Biography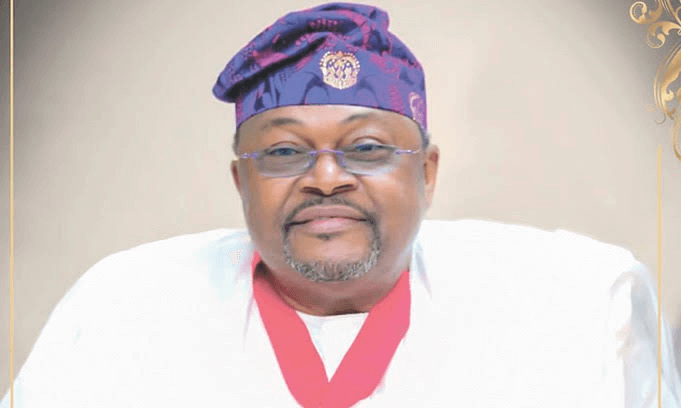 Michael Adeniyi Agbolade Ishola Adenuga was born in Ibadan, Oyo State, on April 29, 1953. His parents, Oloye Michael Agbolade Adenuga Snr. and Omoba Juliana Oyindamola Adenuga (née Onashile, of Okesopin, Ijebu Igbo), gave birth to him. Michael Adeniyi Agbolade Ishola Adenuga was It is reasonable to assume that Mike Adenuga received his savvy approach to business from his mother, who was a successful businesswoman of royal Ijebu heritage.
Ibadan Grammar School was where he completed his secondary school education, and then Comprehensive High School Aiyetoro was where he earned his Higher School Certificate. John bull, as he is affectionately known, went to both schools. Mike Adenuga holds a Master of Business Administration degree from Pace University in New York in addition to his Bachelor of Business Administration degree from North Western Oklahoma State University. They have been showered with the gift of many children thanks to the fact that he is married to Titi Joyce Adenuga.
Mike Adenuga's Early Years in the Industry
The path that Mike Adenuga took in his professional life was not as straightforward as one may assume. The future billionaire got his start in life working as a cab driver in New York City so that he could save money for college. In the past, he had a business selling soft beverages and lace material. Mike Adenuga is ready to move forward with his plans for the business after it satisfies the legal requirements, he has a solid grasp of its operations, and it is able to bring in money.
We may say that Mike was the recipient of good fortune. He was one of the individuals who benefited from the new strategy that was implemented by Professor Jubril Aminu, who served as the oil minister under Babangida's administration. The strategy made it possible for private individuals to participate in the oil exploitation and exploration industries. In the year 1990, he was awarded a drilling license, and the following year, in 1991, he established Consolidated Oil, which went on to discover oil in the shallow waters of Ondo state.
Again, Mike recognized yet another possibility in the field of telecommunications and, in 1999, he purchased a GSM license from the federal government. He used this permission to launch the Globacom that we are all familiar with today. Globacom is a very significant telecom operator in Nigeria and Africa, boasting over 36 million users as a result of its fast expansion in recent years.
In 2008, he expanded Globacom's services to cover Benin, and since then, the company has also entered the Ghanaian and Ivorian markets. He is continuing his search for other licenses in other West African nations at this time.
Mike Adenuga paid a total of $600 million in 2015 to purchase the Ivorian Mobile Telecoms Operator known as "Comium" in Cote d'Ivoire. Mike is still at the top of his field, and his name is the first one that comes to mind whenever someone in Africa discusses oil and gas or telecommunications.
Mike Adenuga's Companies
Conoil Producing Limited is the company.
A prominent Oil and Gas Company that is now working toward the goal of becoming the dominant player among the indigenous upstream petroleum firms in Africa.
Globacom
One of the most important and successful telecommunications companies on the African continent. Globacom offers a variety of products, some of which are the Glo Gateway, the Glo Broad Access, the Glo mobile, and the Glo-1 coverage.
Mike Adenuga is an investor with an interest in a number of global corporations operating in Nigeria, including Stanbic IBTC Bank.
The Generosity Shown by Mike Adenuga in Several Different Areas
Mike Adenuga would rather keep his kind deeds to humanity a secret, but he trusts that we will investigate this matter further. From what we've gathered, the Mike Adenuga Foundation is the primary vehicle via which he carries out his philanthropic endeavors. This charity provides assistance to Nigeria as well as to other countries in Africa. In the past, the charity donated N500 million to help those who had been affected by a flood in Bayelsa. In addition to that, Mike Adenuga is the primary sponsor of the Glo-CAF Award.