Jason Njoku is a successful film magnate, serial entrepreneur, and investor in African start-up companies. iROKO Partners is an internet distribution company that focuses on the Nigeria Entertainment Industry, and he serves as both the CEO and co-founder of the business.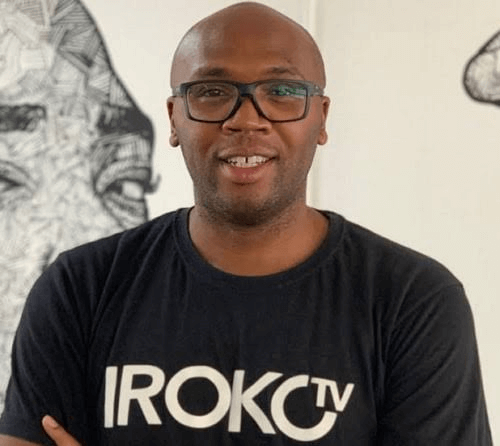 Jason Njoku was raised by a single parent, his mother, who worked full time as an employee for the National Health Service. Jason Njoku was born on December 11th, 1980 in the neighborhood of Deptford, which is located in South-East London.
It was in London that he began his formal schooling; however, when he was 12 years old, the family relocated to a hamlet in Nigeria. After that, when Jason was 15 years old, he moved back to London and finished his A'levels there. He attended the University of Manchester and earned a degree in chemistry there.
Mary Remmy Njoku is a well-known movie star and producer in Nigeria, and the wife of Jason. They have three children: Jason Obinna Njoku, Nwakaego Annabel Njoku, and Nnenna Njoku.
The Struggles and Triumphs of Being an Entrepreneur for Jason Njoku
After graduating from the university, Jason invested his time and energy into a couple of unsuccessful firms. After that, at the age of 30, he relocated to the apartment that he shared with his mother in Deptford. This is to imply that we should never let an unsuccessful attempt discourage us from trying again because you never know which strategy may be successful. It was around this time that he had the inspiration to launch a service similar to Netflix but for Africa. Because he believed there was a need in the market for the online distribution of Nigerian films, he relocated to Lagos, Nigeria, in order to better understand the sector. His good buddy Bastain, who would later become his business partner, provided funding for this project.
In the beginning, Jason Njoku and Bastain Gotter established a channel on YouTube that aired movies from Africa just for African viewers. After a couple of months, this platform began to generate a profit, and as a result, the owners went on to buy online access to Nollywood movies and put in countless hours of labor to ensure the success of their company.
Since Jason first introduced iROKOtv to the world, the company has flourished and given rise to a number of other ventures, one of which is the thriving production studio ROK Studios.
Increase in the Number of iROKO Partners
An article that was published on Tech Crunch drew the attention of Tiger Global Company, a United States-based venture capital firm, during the early stages of iROKO Partners. The startup was able to debut its streaming platform, iROKOtv, in 2011 after receiving an initial investment of $3 million from Tiger Global.
iROKOtv initially made the vast majority of its material available without charge, but eventually began charging for access to a paid tier of the platform known as iROKOtv Plus. As the company expanded, they were successful in securing an additional investment fund of $22 million from various international venture capitals. iROKO Partners was able to grow their business to Lagos, London, and New York with the assistance of the financing, which allowed them to develop its technological resources and film catalog.
iROKO's online distribution also introduced a free Nigerian music service platform known as iROKING in 2011. On this platform, users are able to stream a variety of African music.
The company has expanded and diversified its distribution model over the years, moving into the linear TV industry after initially focusing on streaming content. In 2015, Iroko Partners introduced its first two television channels, iROKO Play and iROKO Plus, which were both shown on Star Times.
Iroko Partners' Wholly Owned Subsidiaries
iROKO X
Offers possibilities for African filmmakers, artists, and other youthful talent to generate short film material for worldwide networks like as iTunes, Google Play, and YouTube, as well as to distribute and monetise such content.
ROX Studios
conceives, brings to production, and finances films and television series from Nigeria. The firm is responsible for the production of a wide variety of television series, some of which are titled Festac Town, Aso Ebi, Cougars, and Husbands of Lagos. 2016 was the year that saw the debut of ROK channels on both Sky (channel 344) and DSTV (168). The firm debuted two additional channels, ROK 2 and ROK 3, on DSTV and GoTV at the beginning of this year.
iROKO Global
Iroko Partners' content distribution and licensing operations are handled by this division. The company formed partnerships with foreign platforms such as StarTimes and Zulu in order to acquire the rights to license Iroko's huge catalog of Nollywood movies and television shows.
iROKO Music
A channel dedicated only to the music and lifestyle of Nigerian Afrobeats. iROKO and CANAL+ International have formed a partnership to spread music from Nigeria to countries in Africa that speak French.
Other Aspects of Business That Jason Njoku Is Interested In
After achieving a great deal of success in the Nigerian entertainment industry, Jason, along with Bastain Gotter and Mary Remmy Njoku, established SPARK in 2013 as an investment firm. The company makes investments in, provides assistance for, and helps develop budding tech and internet entrepreneurs from Nigeria. The approach to investment that is taken by SPARK is not the standard technique taken by venture capitalists; rather, they provide their supported companies with assistance in the areas of law, marketing, technology, and administration.
They have made investments in a number of different tech start-ups, some of which have failed miserably while others are going from strength to strength. Drinks.ng, Hotels.ng, Tolet.com.ng, OgaVenue, and Paystack are only few of the websites that are part of the portfolio owned by this company. Additionally, he holds a stake in the online sports betting company known as Blackbet NG.