As a businessman, Paul Harris hails from South Africa. Before leaving FirstRand Limited, he served as its CEO.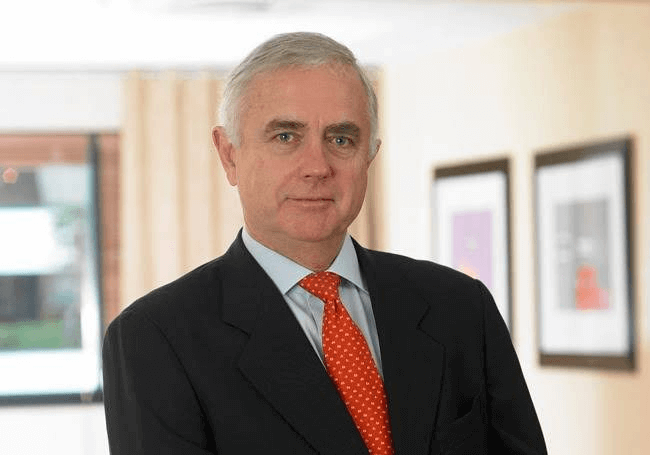 Paul is also a member of the board of directors for several notable organizations. Remgro Ltd., FirstRand Bank Limited, and Rand Merchant Investment Holdings Ltd. are just a few examples.
Shortly after his pals GT Ferreira and Laurie Dippanaar established Rand Consolidated Investment in 1977, he became a part of the team.
Early Life
Paul spent his childhood on the farm near Greytown, Natal, South Africa. At the age of eight he left home to attend Maritzburg College in Pietermaritzburg, some 77 kilometers distant; he only visits on weekends. As early as 1974, he enrolled at Stellenbosch University with an eye on earning a degree in economics and finance. Harris entered Stellenbosch only able to communicate in English but left fluent in Afrikaans.
His wife, Jeanne, and him have been given the gifts of two children, Kevin and Nicola. He spends most of his free time golfing, watching sports, and appreciating art.
Career of Paul Harris
Paul was the Industrial Development Corporation's Investigating Officer from 1974 to 1978. (IDC). Following this, he joined Rand Consolidated Investments (RCI) in 1978, not long after its founding by GT Ferreira and Laurie Dippenaar in 1977.
When Rand Merchant Bank and RCI amalgamated in 1985, (under the leadership of Johann Rupert). Australian Gilt Securities was founded by him in Sydney in 1987. Eventually, he changed the name of the business to RMB Australia. New Zealand and Australian markets for private equity, resources, and energy were among their primary focuses. His second visit to South Africa was in 1991. In 1992, Paul Harris was named president and chief executive officer of Rand Merchant Bank.
In the same year that they acquired Momentum Life, RMB Holdings also founded many other businesses, including Discovery Health, Origin, and OUTsurance.
FirstRand was formed after RMB and First National Bank amalgamated in 1998. Afterward, in June of 1999, Harris was promoted to CEO of FirstRand Bank.
Paul Harris Netwoth
Paul Harris is worth $250 million, as reported by Forbes.com.
Lessons for Success from the Life of Paul Harris
Paul says, "If you went to a board meeting in the '90s, people would ask, 'what's the internet?'" Afterward, I went and filed paperwork for my Cyberbank business plan. We organized a modest group of experts. Under the brand name Origin, the company made extensive use of the web. The bank morphed into RMB Private Bank. We jumped headfirst into online life at that point.
Do not ignore the potential benefits of a developing technology if it will help your company expand. Get in on the ground floor of this new fad by learning it.
Paul Harris claims that it took eight years to get a hundred million Africans to use their phones instead of visiting a bank teller. Though they knew mobile banking was on the horizon, that didn't stop them from spreading the word about its imminent importance.
In reality, not everyone will immediately buy into your concept, but you must be persistent in explaining its merits to potential customers.
In an interview, Paul Harris said that the initial investment in RMB was R10,000. Both Discovery and OUTsurance have humble beginnings with little resources. It's wise to launch a company on a small size and work your way up to larger operations.