Zimbabwean tycoon Strive Masiyiwa is well-known. He is an entrepreneur, businessman, and philanthropist. He founded and serves as chairman of Econet.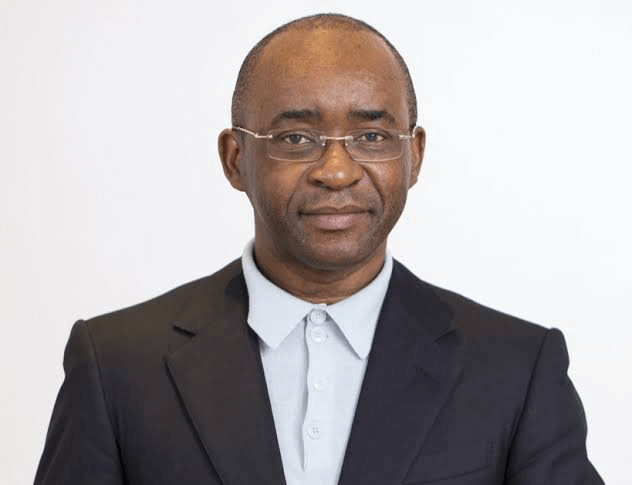 Leading Pan-African mobile telecom firm Econet Wireless operates in Africa, the United Kingdom, the United States, Latin America, China, and New Zealand. The commercial interests of Strive Masiyiwa include media, hospitality, financial services, and renewable energy.
Masiyiwa was born on January 29th, 1961 in Zimbabwe and graduated from the University of Wales with a degree in Electrical Engineering. He also holds an honorary degree from Morehouse College in recognition of his charitable and humanitarian efforts. Tsitsi Masiyiwa, an African philanthropist and social entrepreneur, is married to Strive Masiyiwa, and the two of them have six kids together.
Strive Masiyiwa Salary
Since most of Masiyiwa's businesses and investments are held privately, it is challenging to calculate an accurate figure for his net worth. However, it is well known that Strive Masiyiwa is Zimbabwe's first billionaire and that, according to Forbes, he is worth $2.5 billion.
Earlier Years
After a 17-year hiatus, Strive returned to Zimbabwe in 1984, and during that time he briefly worked as a telecom engineer for the state-run telephone firm. Later, he left his position and started Retrofit Engineering, an electrical business that managed major government construction contracts. With Retrofit Engineering, Strive amassed a considerable fortune.
Strive made the decision to launch Zimbabwe's first independent mobile telecom network in 1993, but ran against opposition from the country's leadership. In Zimbabwe at the time, only the government offered telecommunications services.
Retrofit was also impacted by Masiyiwa's pursuit, since the government terminated their contracts with Retrofit. Retrofit and Strive suffered a significant setback as a result of the difficulties faced because he nearly went bankrupt. Strive didn't receive a license to run Econet until 1997. So, in 1998, Econet began offering its services in Zimbabwe.
Masiyiwa Companies Strives
Some of Strives' businesses include Econet Wireless, Liquid Telecom, Cassava Connect, Cummii, and Kwese TV. Collectively, these businesses are active in 29 different African nations.
With thousands of employees, Strive Masiyiwa is in fact creating a really indigenous African multinational corporation. In addition to talking the talk, he also advocates for entrepreneurship in Africa and brings it back to the United States.
Masiyiwa's Philanthropy, strive
Masiyiwa is one of Africa's most active philanthropists. In 1996, Strive Masiyiwa and his family established the Higher Life Foundation, a nonprofit organization dedicated to advancing education in Africa.
A $6.4 million scholarship fund was also established by Strive and Tsitsi Masiyiwa. Students are sent by the fund to Morehouse College in the US. They also helped develop Muzinda Hub, an organization that trains young programmers in digital skills and IT programming in order to combat unemployment in Zimbabwe.
The work that Strive Masiyiwa and his wife Tsitsi Masiyiwa are doing with the Higher Life Foundation was also recognized by Theresa May, the British Prime Minister, who gave them the Points of Light award.
Masiyiwa also participates in the Giving Pledge campaign started by Warren Buffet and Bill Gates.