Mark Shuttleworth is a business magnate, venture investor, and philanthropist who holds dual citizenship in South Africa and the United Kingdom. He started the software firm that is now known as Canonical Ltd. and serves as its Chief Executive Officer.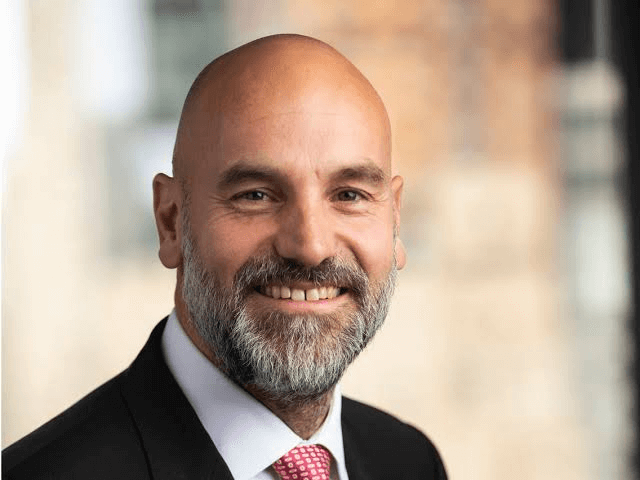 Additionally, he is a space tourist and made history in 2002 by becoming the first person from Africa to travel into space. As was noted earlier, he is a philanthropist and the founder of the Shuttleworth Foundation, through which he provides funding for initiatives that have a positive effect on people's lives.
Background Information on Mark Shuttleworth
Mark Richard Shuttleworth was born on September 18th, 1973 in the city of Welkom, which is located in the country of South Africa. Both of his parents worked in the medical field; his father, Richard Dalton Shuttleworth, was a surgeon, and his mother, Ronelle Shuttleworth, was a kindergarten instructor.
He received his education at Western Province Preparatory School, where he rose through the ranks to become Head Boy in the year 1986. After that, he went on to Rondebosch Boys' High School, and after that, he attended Diocesan College, where he also served as head boy in the year 1991.
After that, in 1996, he attended the University of Cape Town and earned a Bachelor of Business Science degree with a concentration in Finance and Information Systems. While he was still a student at the university, he became involved in the installation of the university's first home internet connection. In addition to that, between the years 2001 and 2002, he attended the Gagarin School in Star City, Russia, where he studied Practical Ballistics.
Mark Shuttleworth's Professional Life
Mark Thawte founded Thawte Consulting in 1995 while he was still a student. Thawte Consulting is an internet security company that specializes in digital certificates and internet security. Thawte has established itself as a market leader in Internet security for online business. But in 1999, Mark sold the company to VeriSign, a corporation based in the United States, and earned approximately $575 million in the process.
Next, in the year 2000, he formed what is now known as HBD Venture Financing (Here De Dragons), which is both an incubator for businesses and a provider of venture capital. During the 1990s, Shuttleworth was an active member of the team that was responsible for developing the Debian operating system. In 2004, he made his way back into the realm of free software by using his firm, Canonical Ltd., to provide financial support for the development of Ubuntu, which is an open-source and free Linux distribution that is based on Debian.
In 2004, Mark laid the groundwork for what would become Canonical Limited. He was promoted to the position of CEO, which he held until 2010, when he handed over the reins to Jane Silber. Eventually, in 2017, he succeeded Silber once more, and he has continued to hold this post up until the present day.
Canonical is a corporation that specializes in computer software that was established for the purpose of providing promotion, as well as market and commercial support of free software projects for the Ubuntu operating system and other related projects. Profits are made thanks to the company's 800 paying customers, who include companies like Netflix, Tesla, and Deutsche Telekom.
Additionally, in October of 2004, Canonical contributed to the development of the modern world by releasing Ubuntu, an operating system that is capable of connecting virtually everything to the internet. There are people working with Canonical in over 30 different countries, and the company has offices in London, Austin, Boston, Shanghai, Beijing, Taipei, and the Isle of Man.
The Foundation of the Shuttleworth Family
Mark operates as a venture philanthropist most of the time. In the year 2001, he established the Shuttleworth Foundation. This foundation is a charitable organization that is devoted to the advancement of social innovation.
It is a very modest social investor that offers financial support to forward-thinking leaders that are at the vanguard of social change. It keeps an eye out for social pioneers who are making positive contributions to the improvement of the planet. After that, it awards them fellowship funds and boosts the amount of money they invest in their own ideas by a factor of 10 or more.
Additionally, he established the Ubuntu Foundation in 2005 and provided an initial contribution of 10 million dollars to the organization. Ubutu's mission is to increase the amount of open-source and free software that is made available without cost in every region of the world.
In 2006, he became the very first patron of KDE, which is the organization's title for the highest level of sponsorship. Both the partnership and the financial support for Kubuntu, an Ubuntu derivative that used KDE as its primary desktop environment, came to an end in 2012.
Commendation and Honorarium
On April 25, 2002, Mark Shuttleworth became the second person in history to travel into space using their own personal funds. He was also the first person from Africa to ever travel into space.
He purchased the trip for a total of twenty million dollars using the money he made from the sale of Thawte. After undergoing roughly a year's worth of training in Zvyozdny Gorodok, which is located in Russia and is also known as Star City, he was launched aboard the Soyuz TM-34 mission as a spaceflight participant along with two other cosmonauts, Commander Yury Gidzenko of Russia and flight engineer Roberto Vittori of Italy. He was back on earth on May 5, 2002, having spent a total of eight days in space.