Director of music videos, media mogul, and filmmaker, Kemi Adetiba is an icon. She is the director of "The Wedding Party," the most prestigious film ever made in Nigeria. People are drawn to Kemi' Adetiba because of her appealing and endearing nature. The multi-talented woman has succeeded in carving out a place for herself in a field that is predominately male.
Kemi Adetiba's Early Life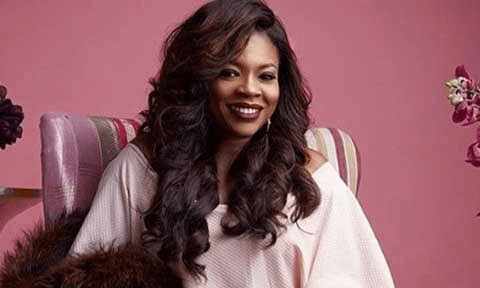 Dele Adetiba and Mayen Adetiba welcomed Kemi Adetiba into the world on January 8th, 1980 in Lagos. While her mother, Mayen Adetiba, is the first female civil engineer elected to the Executive Committee of the Nigerian Society of Engineers, her father, Dele Adetiba, is a well-known veteran of advertising and television. Although Kemi Adetiba is from the state of Ekiti, her mother is Efik, hence Efik blood still flows through her veins.
She attended Nigeria's Atlantic Hall High School. Kemi graduated from Nigeria Law School with a law degree from the University of Lagos, Akoka, and was admitted to the bar after one year.
Kemi, who is unmarried, thinks that marriage and having kids are lovely aspects of life that will happen when the right moment comes. She does not allow marriage to define her value as a person while she waits for that to occur.
How Did Kemi Adetiba Become Well-Known?
After serving as the host of Maltina Dance All for three consecutive seasons of a reality television program, Kemi Adetiba gained notoriety (2009 to 2012). She was better positioned for prospects in the entertainment sector thanks to the show's visibility.
The Media Journey of Kemi Adetiba
Kemi Adetiba began working in the media at a young age, following in her father's footsteps. She starred in two national television commercials for the renowned OMO detergent brand in Nigeria. She began her professional career as a radio host for Silver's Rhythm 93.7 FM. She provided the voice for the two big-time television hits Soul'd Out and Sunday at the Seaside.
By giving TV interviews, Kemi Adetiba gradually transitioned from radio to television. She then transitioned towards music and film production.
She questioned her ability to remain in front of the camera because of her entrepreneurial attitude. She believed that if she worked behind the scenes, she would have a greater impact on the entertainment industry. An entrepreneur must constantly assess their value proposition and look for methods to do better. "I was questioning my longevity in front of the camera and would be intriguing to go off for shoot with cameramen, instead of just wasting a couple of years, how about I learn a new craft while doing that," she said (during an interview with CNN). "What is the thing I can do now, what is the thing that will take my career to the next level—being a director."
She enrolled at the New York Film Academy to pursue her ambition, and while she was a student there, she even made the short film "Across a Blooded Ocean." The movie was shown at the 2009 National Black Arts Festival in Atlanta as well as the Pan African Film Festival in Los Angeles.