Do you want to know how to create your own barter virtual dollar card? If so, then this is the blog post for you! Keep reading to find out how you can create your own barter virtual dollar card in just a few simple steps.
What's a barter virtual dollar card?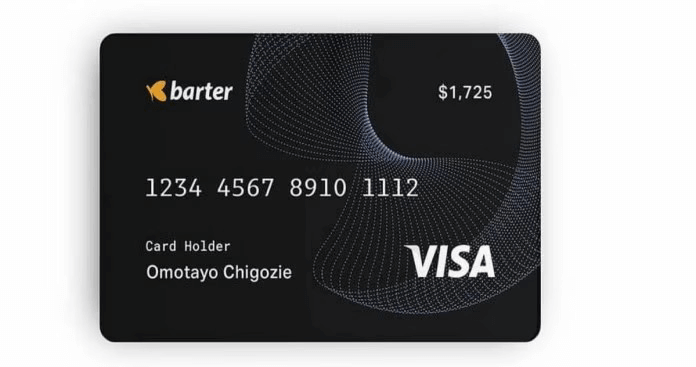 A barter virtual dollar card is a great way to send money to anyone anywhere in the world. It's powered by Flutterwave and can also be used to purchase goods and services online.
The best part about a barter virtual dollar card is that it's not subject to inflation like traditional fiat currencies. That means your spending power will stay the same over time.
To get started, all you need is a computer and an internet connection. There are no bank accounts or credit checks required. You can create a barter virtual dollar card by signing up for an account on a participating website.
Once you have an account, you'll be able to load money onto your card and start spending. There are many merchants who accept barter virtual dollar cards, so you'll be able to use it for a variety of purchases.
If you're looking for a new way to manage your finances, a barter virtual dollar card is worth considering. It's a convenient and easy way to spend your money without worrying about inflation.
How To Sign Up For A Barter Virtual Dollar Card
Assuming you would like have sign up for barter virtual dollar card, here are the steps you need to take.
Step One
Download The Barter by Flutterwave on your Apple or Google Play store.?
Step Two
Launch the app after downloading it, then finish the registration process. You must enter a referral code and your contact information here.
Step Three
Once the app is open, go to your dashboard and select "Add money" to fund to your barter wallet.
Step Four
Once your account has been funded, click 'new card' to create your virtual dollar card.
Step Five
You can now fund your dollar card with the money you previously saved in your barter wallet. And there you have it! You now have a virtual dollar card from Barter .
Note: Barter virtual cards can only be used on any global merchant payment site, including Uber, Netflix, Alibaba, Apple Music, ASOS, Facebook, and AliExpress.
In conclusion, creating a virtual barter dollar card is a great way to save money on things that you would normally have to pay for with cash. By using this card, you can trade goods and services with other people without having to worry about exchanging currency. This system is also convenient because it can be used online and in person. If you are looking for a way to save money, then consider creating your own virtual barter dollar card today.