Advansio Interactive holds its first-ever "Fintech for Growth" event, to foster collaboration within the Fintech industry and encourage in particular more female fintech founders.
The event had over 100 budding fintech enthusiasts, industry leaders, innovators and regulators in attendance.
The founder of Advansio Mr Olufisayo Oludare and Co-founder Ikenna Agugua are two individuals who have impacted the fintech Industry and Community, building a business that is constantly looking for ways to improve the lives of Nigerians and Africans through easy access to financial services and product to both the banked, unbanked and underserved.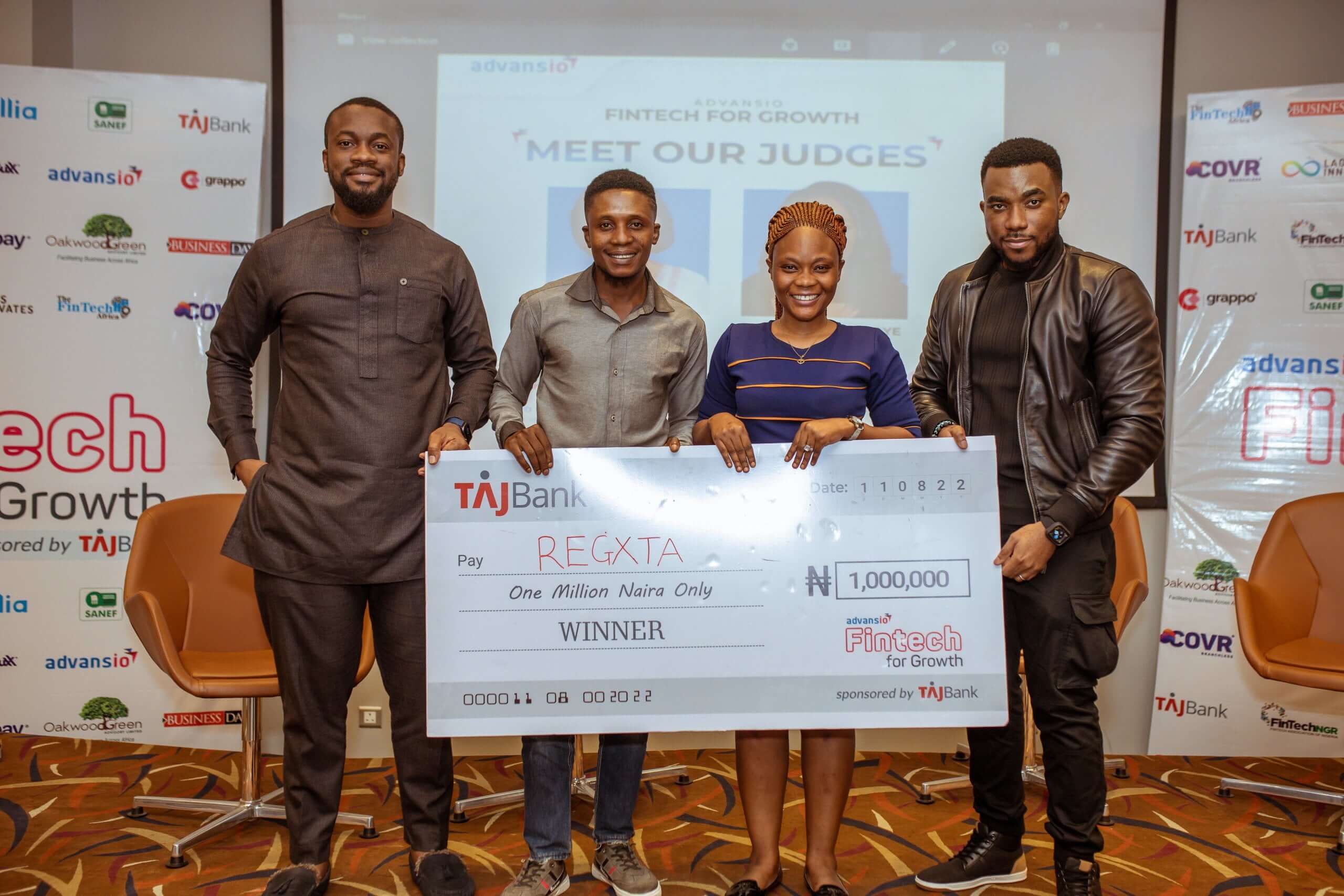 COVR Branchless one of many fintech solutions developed by Advansio, is an agent banking solution that powers the agent banking drive of over 6 top tier banks in Nigeria and 2 across Africa which is helping reduce the number of financially excluded Nigerians and Africa
Advansio in its commitment to encourage economic growth and development within Nigeria and Africa through financial technology, launched the Advansio startup Fund, a grant to support startups with the required fund to propel their business idea and growth, most importantly FEMALE Fintech Founders, at the event a female fintech startup Regixta credit was awarded the sum of N1,000,000 in collaboration with Taj Bank of our lead sponsors for the Advansio Fintech for Growth Fund, out of 100's of applications that we received, Regixta Credit made it to the top 6 and won.
Mr Olufisayo and Ikenna believe that the Fintech industry in Nigeria and Africa is growing at an exponential scale but there is still a lot more to be done and that is what they birthed the Fintech for Growth event which they are confident is here to stay and will be a launchpad for many startups looking to change, impact and influence the future of fintech in Nigeria and Africa.
The Advansio for Growth Event is proudly supported by TheFintechAfrica.