Setting up a South African bank account is going to be one of your first steps as a new expat in South Africa. Use this guide to get started.
Although people in South Africa still use cash for many purchases, if you move to the country as an expat you'll need a South African bank account to spend and receive money, make day-to-day purchases and – if you're staying for the long-term – purchase a home.
Banking in South Africa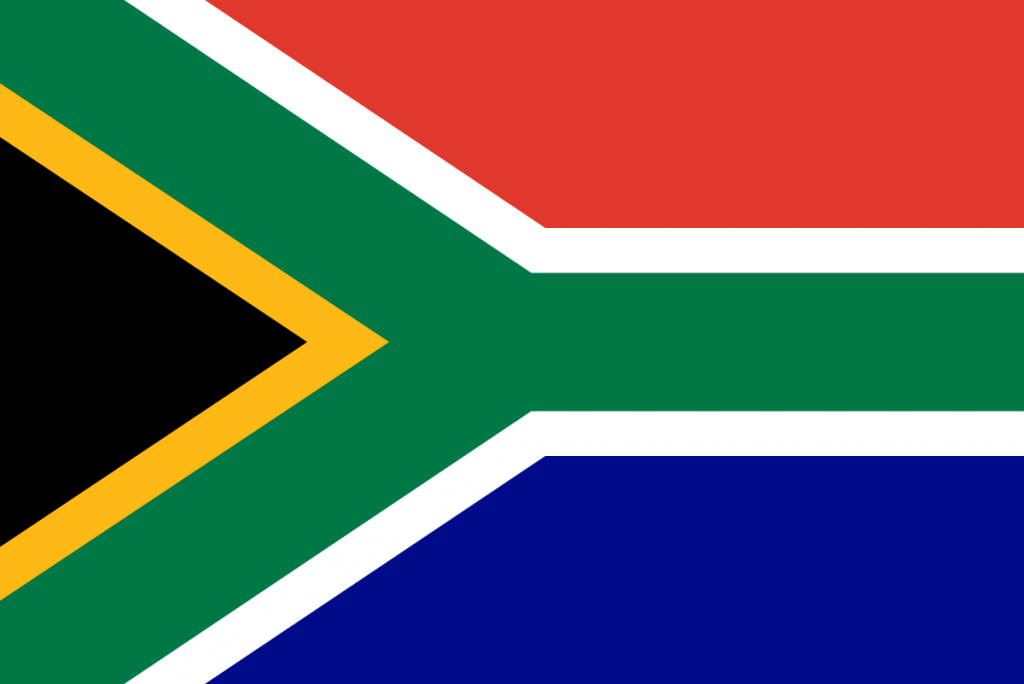 The South African banking system is overseen by the South African Reserve Bank. Banks in South Africa hold around 6 trillion rand (R) in deposits. The majority of South African residents bank with the country's big four providers: Standard Bank, FirstRand (First National Bank), Absa, and Nedbank.
Around 80% of South Africans have bank accounts, but cash remains the primary method of payment for day-to-day purchases.
Do you need a bank account in South Africa?
If you intend to stay in South Africa for more than a few months, it is prudent to get a South African bank account. Having an account will make it easier to get paid in rand, give you greater control of your money on a day-to-day basis, and will be necessary if you decide to take out a mortgage to buy a property in South Africa.
Expats can open bank accounts in South Africa, but the type of account you will be eligible for will depend on the visa you've been issued with. If you only have a tourist visa, you'll need to open a non-resident bank account, but if you have either a temporary or permanent residency visa you can open a resident bank account.
If you bank with an international provider, it might be possible to get an account in your home country that you can also use in South Africa. These options usually carry higher fees but can cut down on some inconvenience and allow you to obtain credit more easily as you'll have a history with the lender.
Before you open a bank account in South Africa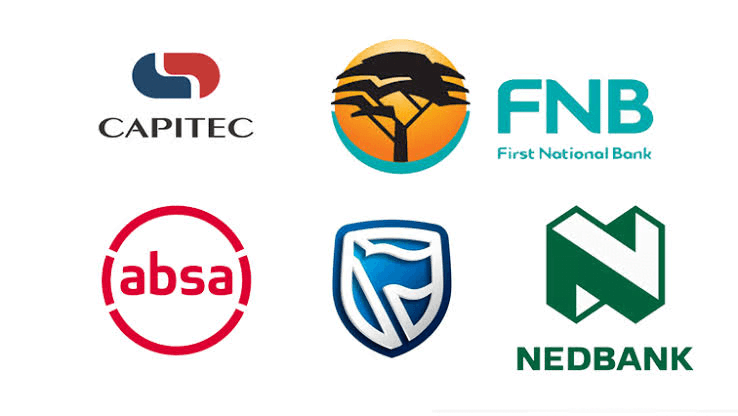 You'll be able use your foreign card to access cash and make transactions before you open a bank account in South Africa. MasterCard and Visa cards are widely accepted, but American Express cards are less common.
Using a foreign bank card in South Africa might not be sustainable if you're staying for a long time. First of all, safety can be a concern. If you lose your card or have it stolen, you may find it difficult to reclaim lost money. It can also be a hassle to get a replacement card from your overseas bank.
As your bank account will be in a foreign currency, you'll need to pay fees to convert the transaction to rand each time you use your card. Over time, these costs can add up, and you'll be at the mercy of fluctuations in the exchange rate.
If you want to get ahead of the game before moving to South Africa, it is possible to open a resident South African bank account while still in your home country. This can be a complex process, however, as you must have your application form and the relevant documents signed by a lawyer or solicitor.
If you bank with a major international provider in your home country that has branches in South Africa (such as Barclays), it may be possible to open an account without this extra verification.
Types of bank account in South Africa
Current accounts: Current accounts are for used for day-to-day banking. They allow you to withdraw money at branches and ATMs, as well as manage your account and send money online. Basic accounts are available with small monthly fees, but you'll need to pay fees for services such as sending money and cash withdrawals. Once you have an account, you can apply for an overdraft. Joint accounts are also available.
Savings and investments: Banks offer a range of savings and investment accounts which can help you grow your money. The interest rates you'll get will depend on how much you're saving or investing and whether you need instant access to the money or are willing to lock it up for a longer period.
How to open a bank account in South Africa as an expat
If you have a South African residence visa, you can typically open a bank account the same way as South African citizens, either online or in-branch. Residents can open an account by completing an application form alongside proof of residence, employment status, and a declaration of any assets you've brought into the country. 
The requirement documents differ depending on your choice of bank account and whether you are opening a resident or non-resident bank account. In general, you will need to present the below documentation.
South African bank account for residents
Passport/birth certificate
Work or study permit
Proof of address (such as a utility bill)
Three months of bank statements
Non-resident bank account
Passport/birth certificate
Proof of address (such as a utility bill)
Three months of bank statements from your previous country's bank
A certificate of introduction from your home country's bank, signed by a bank official
Mobile banking in South Africa
Online banking in South Africa is very common, especially with the larger South African banks. Customers are usually given an online banking username and password, as well as a four or five-digit PIN number or CSP (Customer Selected PIN).
When banking online in South Africa, you can conduct a range of tasks. These include checking statements, making payments, and applying for products such as additional accounts or foreign currency.
Some banks have mobile banking apps, which are available for devices with iOS or Android operating systems. These are usually slimmed-down versions of full internet banking services. One of the most advanced apps is provided by Standard Bank. This allows customers to log in using touch ID, or to check their balance without logging in at all.
Telephone banking services are similar to internet banking in South Africa. They allow users to key in their password or PIN to access automated services or speak to an adviser.
Opening a corporate account in South Africa
It's also possible to open a business bank account in South Africa. The right business account for you depends on the type of company you're running. For example, if you're a self-employed sole trader or freelancer, you may be able to upgrade your personal account to make and receive business payments.
If, however, you're running a limited company, you'll need a corporate account. All major banks offer corporate accounts, and as with personal accounts, you'll have a range of different options.
Small businesses can open a low-fee basic account, enabling them to send and receive money. More comprehensive corporate accounts are also available. These offer dedicated business support lines, payment collection options such as card machines and the ability to apply for business loans and revolving credit.
To open a business account, you'll need proof of identification for any owners and signatories, proof of your address, and registration documents if you own a registered company.
How to open a bank account in South Africa for your children
Most of the major banks in South Africa allow you to open a bank account for your child. These accounts can serve two purposes – helping your child get used to managing money, and putting money away to save for your child to spend when they're older.
Most children's accounts don't have monthly fees, and some pay annual interest of 2–3% on deposits, which can be great for longer-term savings. To apply, you'll usually need the child's birth certificate, a copy of your identification and your proof of residence.
Choosing a bank account in South Africa
With a wide range of accounts available, it pays to shop around before committing to a bank in South Africa. The majority of banks charge account fees, and transaction and withdrawal fees apply too in many cases. Helpfully, some providers offer calculators to help you choose the right type of account for you.
There are lots of different bank accounts available, from low-fee basic accounts to premium accounts for customers with high monthly earnings. More expensive accounts have a range of benefits, such as allowing a higher number of transactions without fees and offering interest on balances.
Research by BusinessTech shows that the average monthly fee for the four biggest banks in 2021 is as follows:
First National Bank: R89
Absa: R109
Standard Bank: R110
Nedbank: R115
If you're opening an account with one of the biggest banks (such as the four listed above), you'll find that all offer app-based, online, telephone and in-branch banking, as well as a network of ATMs in cities and towns. If you're thinking of using a smaller provider, it's worth doing your research on whether you'll be able to easily access banking services in your town.
Banking services in South Africa
As well as bank accounts, many of the largest South African banks offer credit cards, personal loans, mortgages and insurance products.
Credit cards: The biggest banks offer a range of different credit card options. Most come with monthly fees, and some require you to earn a certain amount each month to qualify. Interest rates vary between accounts and providers.
Loans: Most major banks offer personal loans, with interest rates and maximum terms depending on how much you're borrowing and your circumstances. Some banks will offer you cheaper loans if you switch your current account to them.
Mortgages: Major banks offer mortgages, though expats will need bigger deposits than South African nationals, and all loans must be approved by the South African Reserve Bank.
International money transfers in South Africa
South Africa has tight controls on international money transfers. Residents cannot transfer money out of the country without permission unless they're transferring to countries in the Common Monetary Area, which includes Lesotho, Swaziland, and Namibia.
Bank transfers can take up to a week, while SWIFT transfers (an international payment system used in South Africa) can usually be completed much quicker if you're using a major bank in South Africa.
Transfer costs vary depending on commission, exchange rates and the complexity of the transfer. Some banks charge a flat fee for international transfers regardless of how much you're sending and to where, while others can negotiate on fees for large transfers.
If you want to cut out the banks, you can use a specialist currency dealer to handle the transfer, which can sometimes land you a better exchange rate or lower transfer fees. Companies offering these services include the following:
CurrencyFair
Moneycorp
Remitly
Wise
WorldRemit
Managing your bank account in South Africa
It's possible to manage your South African bank account in-branch, online, via mobile-phone apps or through telephone banking.
Bank branches generally open from 9am to 3:30pm Monday to Friday (sometimes up to 4–5pm), and 8:30am to 11am on Saturdays (sometimes 12pm-1pm). Some branches open on Sunday mornings, but this is less common. Branches in airports may adjust their hours to accommodate international flights.
The biggest banks in South Africa have their own banking apps. Some banks also allow you to conduct transactions via their app, though some apps only offer basic account management such as checking balances.
Changing banks or closing a bank account in South Africa
It's easy to switch banks in South Africa. First, you'll need to find a new provider and apply for an account online or in a branch. Once you've activated your new account, you can transfer your money across and ask your new provider to switch your direct debits and payments from your old bank.
How long it takes to switch accounts varies depending on the type of account you have and the provider, but you should generally be able to switch accounts in 10-15 working days.