Interswitch Sign Up
If you own a business that needs a payment solution specifically designed to suit the needs of your company and its customers, you do not need to worry. Interswitch is a company that designs digital payment solutions for businesses. This makes it possible for payments to be easy and seamless. When all payments are made digitally, customers get less stressed and your business moves smoothly.
An Overview of Interswitch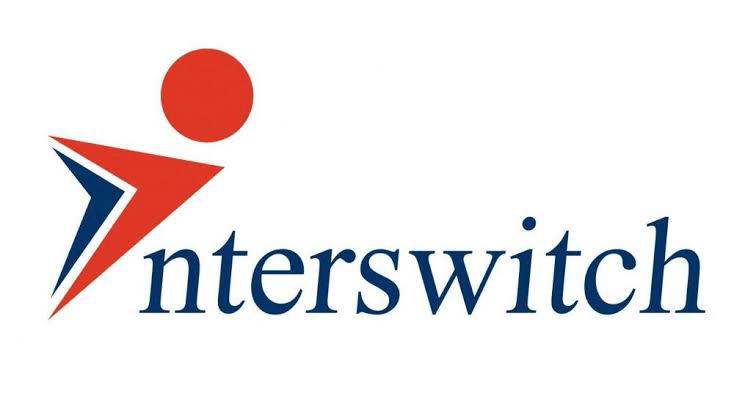 Interswitch is one of Africa's leading integrated payments and digital commerce platform companies. Basically, this company designs and promotes digital payment solutions for businesses, making it possible for businesses to thrive.
The privately-owned company was established in 2002 in Nigeria, as a transaction switching and electronic payments organization with a national focus. Over the years, they have grown to integrate consumer financial services by successfully launching Quickteller, a retail payments ecosystem. Basically, the organisation aims to create and uphold a payment ecosystem that helps businesses grow and individuals thrive.
What Products does Interswitch offer?
Here are the products that this platform offers people:
1. Everyday Payments for Individuals
Basically, this platform enhances your digital lifestyle with payment solutions you can use every day. This category is further subdivided into Quickteller and Quickteller Paypoint.
2. Payment Solutions for SMEs and Corporates
With this platform, businesses have access to faster solutions for transaction processing, remittance, and enablement.
3. Payment Cards and Tokens
You can obtain fast payment cards (Verve) for the smooth running of your business. Basically, there are primarily three types of Verve cards. They are: Verve classic cards, Verve Prepaid Card, and Verve paycode
4. Payment solutions for industries
This involves providing Industry-centered payment solutions for sustainable growth. These include Interswitch health, lending services, transport, energy, and loyalty services.
Get a loan up to N100,000 at the best affordable rates in Nigeria
Did you know that you can now you can compare interest rates from different lenders with our loan simulator and get the best deal? Making an informed loan decision requires comparing different loan offers before making a commitment. Through our simulator, you can see at a glance, loan offers coming from different lenders in less than 5 minutes, so you can make the right decision regarding your financing. Try it today
Interswitch Sign Up- How can I register on Interswitch?
To register and access any product this platform offers, you need to contact a consultant directly. Here's how to do this:
1. Visit their official website.
2. Next, scroll down to the bottom of the page and click on "Contact Us".
3. Thereafter, click on 'contact a sales consultant' to direct you on how to register and access their products.
However, if you want to register as an individual and access basic services, just download the Quickteller or Verve World app and register through the app.
How can I become an agent for Interswitch?
The steps to becoming an agent for this platform are simple. Follow these instructions:
1. Go to their official website through the direct link below. Click on "Financial Inclusion" in the taskbar.
2. Next, scroll down and click on "Sign Up To Become An Agent".
3. Thereafter, read the requirements and if you meet them, you can scroll down to where you will find an application form.
4. Enter your details on the application form and tap "Get Started".
What are the requirements for becoming an agent for Interswitch?
Basically, if you want to become an agent, you must meet the minimum requirements below:
1. Possess a valid business location. The location of your business should be in a visible and open area or have a reasonable number of customers.
2. Contact the platform and provide personal and business details. Thereafter, you must fill out the agent registration form and contract form.
3. Submit copies of your proof of ID and your location documents (both hard copy and scanned).
4. Pay the startup capital to an IFIS-designated bank account. Basically, this money will find your trading account.
5. You must be willing to get trained in the roles you need to do as an agent.
What documents do I need to register as an agent?
To become an agent, you need your full details including your first and last name, email address, phone number, and company name.
How can I download the Interswitch mobile application?
There are different types of mobile apps for this platform. So, it all depends on the product you are interested in. Basically, you can download either Quickteller or Verve World. To download Quickteller, follow these steps:
1. Go to the App Store on your iOS device. If you use android, go to Google Play Store.
2. Next, type "Quickteller" into the search bar
3. Download the app and register your account.
If you want to download Verve World follow a similar procedure. Just search for Verve World instead.
How can I contact Interswitch?
You can contact Interswitch via the following ways:
Address: Plot 1648C, Oko-Awo Close Victoria Island Lagos, 80164 Nigeria
Phone Number: 234-1-628-3888
Website: www.interswitchgroup.com
Bottom line
Interswitch designs and promotes digital payment solutions for businesses, making it possible for businesses to thrive. Also, they promote financial inclusion through their agent programme. Everything this company does is aimed at improving the payment ecosystem of both Nigeria and Africa at large.