Access Bank Plc is a commercial bank that has been operating in Nigeria for over 37 years. It has service outlets and a network of over 371 branches located in major centers across the country, Sub Saharan Africa, the United Kingdom, Asia, and the Middle East.
Access Bank PLC is designed to make life more comfortable for its customers by expanding its banking operations in order to make banking easier for both its customers and other customers by introducing various methods of banking like the internet banking, mobile USSD banking, mobile App, and lots more, where you can perform major banking transactions without having to visit an Access Bank branch.
How to Register Access Bank Account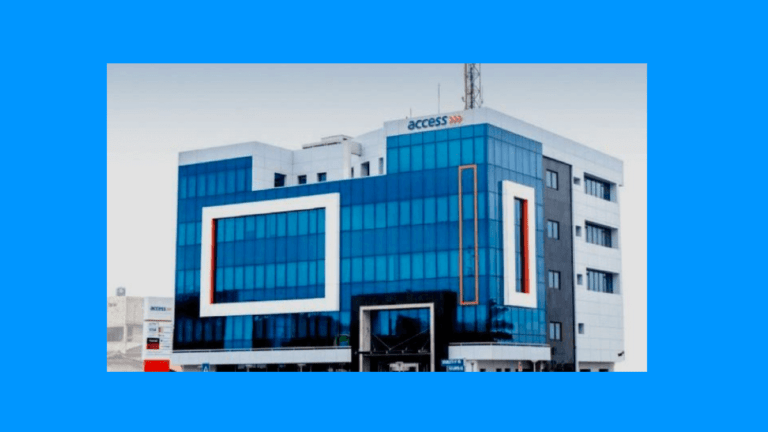 STEP1: Click here to Visit the Access Bank PLC internet banking platform
STEP2: Click on "Register" (on the Internet Banking Homepage)
STEP3: On the Registration page, you will need to fill in the required fields
STEP4: A verification code would be sent to your Email Address and your registered phone number.
STEP5: After receiving the Authentication code you will be asked to choose your User ID, password, and your secure image that will be used for subsequent logins.
STEP6: You need to Accept the necessary terms and conditions and then submit to complete your registration.
How to login into Access Bank Account Online
Visit the Access Bank PLC Internet Banking platform.
Click on the Login tab.
Enter your Username.
Enter the default password that was sent to you earlier in order to log in.
Click on Login.
NOTE: You have to take note that after login in you have to change the default password to a new (personal) password. I am going to teach you how to successfully change your password.
How to Change Your Password
Visit the Access Bank PLC internet website.
Login to your account by entering your User ID, and the default password that was sent to you earlier.
After a successful login, you will be taken to your Online Banking homepage where you are to locate the user preference which is located at the right tab from the options given, you then click on it.
Clicking on the User Preference will give you two options.
From the two options, you should click on the Change Password
You will be asked to input your old password and enter your new password and also select at least one alphabet, number, and special character.
You are also to choose a memorable word or phrase by selecting an image and creating your unique Stamp.
After doing that you are to click on the submit button by confirming all the information given earlier and then click on proceed, congratulation you have successfully changed your password.
Features of Access Bank PLC Online Banking
Instant Transfer Funds
Pay Bills
Self-Registration
Buy Airtime
Download your account statements
Locate Any ATM or Access Bank Branches.