In the fintech space, the integration of financial technology and socio-commerce has become the trend. The growing number of online entrepreneurs has prompted fintech companies to offer users a more secure financial omnichannel platform.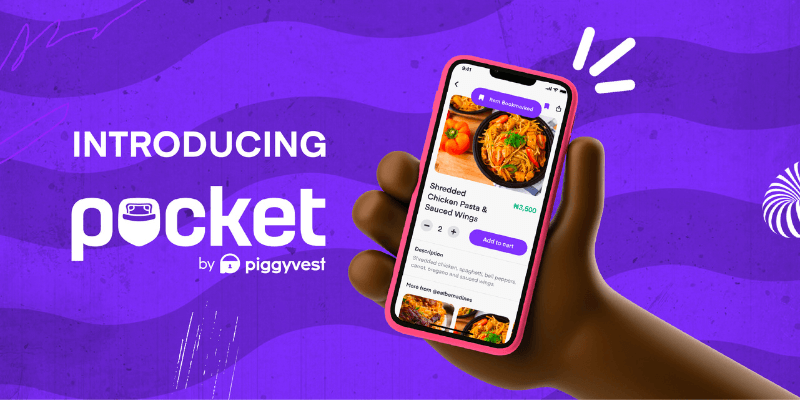 In the same vein, Pocket App by PiggyVest, which was formerly known as the Abeg app, began as a platform for sending and receiving money only, but now does more. The rebranding of the app to Pocket featured a major lift that made it include additional features that support both seamless payments and online commerce services.
About the Pocket App
The Pocket App by PiggyVest was officially introduced in July 2022 as a social commerce platform and a payments app that is aimed at helping savers and business owners. The app size is 20MB and requires at least an Android 5.0 OS to function.
The app which is now owned by PiggyVest parent company, PiggyTech hopes to help its users manage their finances while also providing a more creative way to add more value to their users' lives.
To give you a better understanding of how the new Pocket App works, we will be using four criteria for this review; app design, ease of use, new features and services offered, user feedback, and finally share with you the opportunity to decide if the transformation was worth the while.
The Pocket App Unique Offering
Sending and Receiving Money
Almost all possible transactions can be completed within the app. You can make payments between two Pocket app accounts as well as any other with local bank accounts. You can also fund your Pocket app account from your local bank account or from your PiggyVest account and vice versa.
The feature is simple and very secure to use as users can only gain access by inputting their secret four-digit code.
Platform for Trading
Being an e-commerce platform, the app offers these unique services to its users.
Customers: Several items are available for purchase by customers via the app. The search bar is the best tool for finding any product users wish to purchase. These items are placed in the user's shopping cart until the user is ready to place the order. The delivery fee varies according to location.
Sellers: Business owners can create a virtual shop to showcase their products for free on the app. With its features, business owners can create multiple stores, including importing items directly from users' Instagram accounts to the app's online store.
One of the interesting features of this app is that it provides an escrow service to promote shopping with confidence. Let me explain how this works. When the buyer pays the seller, the money is held up in the app until the product reaches the buyer and the buyer indicates that they are satisfied with the product. Then, the money is released to the seller.
This feature also helps customers to avoid being scammed or experiencing "what I ordered vs. what I got".
Download the app
Sign up with your real details
Link your bank details and verify
A verification code will be sent to your email address (make sure you check your spam folder if you do not receive it). Once you have received your verification code, enter it in the box provided then confirm by clicking on "Verify Account".
Open a store by clicking on the 'Sell' button in the home page of your screen and follow the instructions.
You can now start selling