If you're thinking of making money in Nigeria, selling crude oil is a great way to get started. In this article, I'll be teaching you how to buy and sell crude oil, how to start your crude oil brokerage, how to make money from trading crude oil, and more.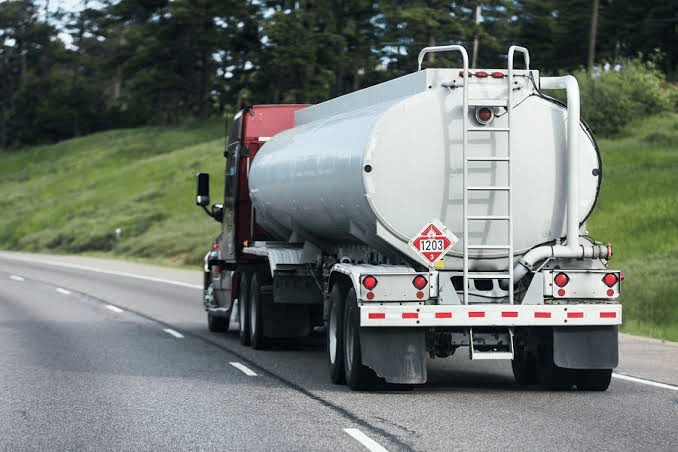 You don't need to be as rich as Aliko Dangote or Femi Otedola to start trading crude oil in Nigeria. I will also teach you how to start trading crude oil for free at the end of the post. Trading Crude oil is very lucrative, profitable, and makes making money easier.
The Concept of Crude Oil
Before we dive right down into starting a crude oil brokerage, you have to understand some basic concepts like what is crude oil, types of crude oil, crude oil markets, importing and exporting crude oil, crude oil trading, and profits.
What is Crude Oil?
Crude oil also referred to as petroleum sometimes liquid gold, is a liquid mineral made of hydrocarbons, organic compounds, and tiny amounts of metal that are found below the Earth's surface. Many people still confuse crude oil and gasoline.
Crude is the raw material, while gasoline is a finished product. Crude oil is refined to produce petroleum products like gasoline, engine oil, kerosene, heating oil, diesel, jet fuel, and other petrochemicals. The United States, Russia, and Saudi Arabia are the top three largest oil producers in the world as of 2018
Types Of Crude Oil
Crude comes in different grades. There are many types of crude oil depending on where they are produced and the quality is seen in its value. Crude oil difference is seen in its consistency and density. These factors are determined by where the crude oil is extracted and how the crude oil is extracted.
The most important characteristic of crude oil is sulfur. The sulfur density content in crude oil ranges from heavy (higher density) to light (lower density) and can be defined as sweet or sour.
The most expensive crudes oil is usually light (lower density) and sweet (low amount of sulfur), they are the real liquid gold and regarded as quality in the market. They are not just expensive but have high demand because they are easily be processed in refineries and have less energy consumption.
It takes about three barrels of Crude oil to produce two barrels of unleaded gas when refined or processed and one barrel of heating oil. In an international market, there are over 150 different grades of crude oil on trade. Sweet crude oil is the most popular grade of crude oil traded on the global market.
Light Sweet Crude Oil
Light Sweet Crude Oil is traded on the New York Mercantile Exchange (NYMEX). Another popular grade of oil is Brent Blend Crude, which is traded in London. Brent Blend Crude makes up about two-thirds of all traded oil.
Sweet crude oil is also easy and less expensive to refine, distill and produce other petroleum & energy products like gasoline, kerosene & diesel.
Brent Crude
Brent Crude is another popular light and sweet grade of crude oil that comes from fields & well in the North Sea. Brent oil is easy to transport and easy to distill into diesel, gasoline and middle distillates. Brent is refined in Northwest Europe.
Brent oil is the most popular crude oil benchmark, mined from about 15 different fields and combined. About two-thirds of all crude is Brent which is over 60% of crude contracts in the international markets referenced to it. Brent is the primary oil type in Africa and Europe. It is traded on the ICE EUROPE exchange.
West Texas Intermediate (WTI)
West Texas Intermediate (WTI) also called US Crude is a grade of crude oil mined from oil wells in the United States and transported by pipeline to Oklahoma by. West Texas Intermediate (WTI) is expensive to ship around the globe.
WTI is believed to be a higher quality crude oil and it is usually more expensive than the Brent oil. West Texas Intermediate (WTI) is another grade of petroleum from U.S. wells. The product is also light, sweet and easy to distill into gasoline
WTI is the benchmark of all US oil and trades under the CL ticker on the Chicago Merchantile Exchange (CME) and the New York Mercantile Exchange (NYMEX).
Middle Eastern Crude
Middle Eastern crude oil is another type of crude oil also known as Dubai and Oman oil. It has a higher sulfur density, heavy and sour. This grade of oil is traded on The Dubai Mercantile Exchange.
How to Trade Crude Oil?
The volatility of crude oil prices makes it a very attractive asset for clients, traders, and investors. Making profits in crude oil simply involves buying and selling in futures and options markets where you Buy lower and resell with profit.
In essence, you enter call contracts if you anticipate higher prices and put contracts as oil prices fluctuate. This is done if you are trading oil as an individual or with a brokage in an international market.
You can also trade crude oil by buying/selling stocks of companies in the oil industry i.e Shell, Chevron, NNPC, Standard Oil, Mobil, Total, Oando, etc. It doesn't matter if the stock of the company you're buying/selling is involved in oil exploration, mining, refining, trading or marketing.
You can also trade crude oil as a CFD. Trading Oil as a CFD is the best way to start trading crude oil. This allows you to speculate the price of crude oil without having to buy any contract. Trading Oil as a CFD allows you to use diverse trading options, liquidity, leveraged trading, and lower associated trading costs. This adds to your advantage and makes making money super easy.
You can also trade crude oil as a Brokerage. Trading oil as a brokerage is one of the best ways to make money from trading oil. Crude oil brokerage simply involves sourcing buyers, investors, and end-users of crude oil and other petroleum products for producers.
Unlike most financial assets that you can just easily invest in, trading crude oil requires in-depth knowledge of the trading space. If you want to make a profit from trading crude oil you need a business plan that gives you the upper hand even in international markets.
Get a Broker
Before you start trading crude oil, you need a good broker, especially when trading in a global market. They have all the tools that you need to get started and even allows you to sign up and start trading for free.
Most of the brokers out there then to scam investors of their funds and assets, so you have to be careful when selecting your broker. Here are what you should consider when picking a broker.
Safe & Trustworthy
Your preferred broker should be a regulated and registered broker that secures the funds and information of all clients and investors. While offering ethical, quality, legal trading services according to regulation given by regulators.
Ensure that your broker is trustworthy. Check to see if they use unethical methods like slowing trades, giving false charts, trading signals, exchange rate or statistics. If you don't check their reviews and ratings you may just fall victim to a scam.
Leverage Trading
Your broker should offer a good leverage option that is tailors to benefit you first.
Customer Support
A good broker should have multilingual customer support that is available 24/7. This allows you to get help whenever you prefer to trade noon or night. It should also have a branch office in your country [Not compulsory though] in case you have other complaints.
Good Trading Platform & Instruments
A good broker should have good trading platforms, instruments, and more importantly fast servers. Your broker should also have a blog where they offer educational resources like ebooks, videos, seminars, webinars, online courses, and even a trading academy.
Your broker should also give you access to intuitive trading like Metatrader 4 and Metatrader 5. They should also have newsletters alerting you of events and possibilities in the global market. This shows that your broker loves you.
Wide Asset Deposits & Payment Options
Your broker must have secure banking options for deposit and payouts for credit cards or wire transfer, Paypal, Bitcoin, WebMoney, FasaPay, Dinpay, and Boleto.
Your broker should also give you trading instruments like stocks, bonds, commodities, indices, forex pairs, cryptocurrencies, and ETFs. It should also give you automated trading, web trading, mobile trading options… with API Trading, Vanilla Option, ZuluTrade and DupliTrade.
How do I start trading crude oil for free? You can start by finding a good and regulated broker.
Finding a Market
One sure way of making profits in oil trading is finding a good market. Some traders choose to trade oil in Nigeria, some choose to trade in America, China, Russia, South Africa, or even Israel. But you should know that the price of oil is very sensitive to news and determined by demand and supply.
You must stay informed with news and oil reports on EIA [US Energy Information Adminstration] every Wednesday. They track the factors that impact the supply and demand of Oil. This includes news updates concerning Oil booms in regions, oil exploration, oil companies reforms, OPEC quota & meetings.
Factors That Determine/Influence Demand & Supply of Crude Oil
There are so many even that can cause the price of Crude oil to increase to decrease. But some factors count more than others. These are the 3 major factors that determine the price of oil.
Season
The demand for crude oil and other petroleum product is greatly influenced by celebration, season and festivities. During summer, Christmas, Thanksgiving, and Easter there is usually a lot of traveling. This creates a demand for crude oil and therefore causes an increase in price.
OPEC Quota
Organization of Petroleum Exporting Countries (OPEC) is a union made up of petroleum-producing countries. OPEC regulates and determines the supply, demand, and price of crude oil. OPEC also fix quota for member nations to meet.
Demand For Petroleum Products
The demand for petroleum products also increases the price of crude oil. For instance, a cold season like harmattan or winter causes a higher demand for kerosene, diesel, unleaded gas, heating oil, petrol and fuel which is made from crude oil. This will determine the supply and influence prices of crude oil to move higher.
Crude Oil traders and investors should also track the value of the US dollar. Because when the value of the US Dollar strengthens, the price of oil tends to go down. But when the value of the US Dollar weakens, the price of crude oil trend higher.
Also, Oil is traded with the US dollar (USD) in the international markets. You should pay close attention to your market and the crowd. A good crude oil trader & investors should be able to dominate the energy future market and be able to scale uptrends and downtrends.
Get A Solid Trading Plan
Trading crude oil is an exceptional business with high risk and high rewards. Traders and Investors in the Crude oil and energy markets must have exceptional skillsets when it comes to bidding and making sales if they want to have consistent profits.
Crude oil traders and investors need to know the answers to the following questions: "What Moves The Commodity?" "The Behaviour Of The Commodity In A Specific Market?" "What The Long-Term Price History Of Crude Oil in Your Market" " What Is The Price & Physical Variations Between Different Grades In Your Market?".
Crude oil prices fluctuate wildly and easily. To prevent or control losses, a solid trading strategy is a must. You need a good approach that would help you identify optimal trade entry points, key price levels, and price targets. A good trading plan and technical analysis help you see good risk/reward opportunities.
Once you answer all 4 questions, drawing a solid business plan becomes super easy. The price of Crude oil changes through the perceptions of supply and demand. Demand and supply are influenced by global output.
Oversupply and fall in demand make oil investors & traders sell crude oil markets for lowers prices. While rising demand and flat production encourage investors & traders to bid on crude oil for higher prices.
Make Profits
The idea behind the whole crude oil trade is profits. If you can't make profits you can't make money. Crude oil is one of the best commodities to trade. The market is very active and vast, this is one of the places where investors from around the world make money. This is because crude oil is a major source of energy.
Crude Oil traders make profits from the rise and fall of oil prices. You buy when the price is low and resell for profit when the price rise. You can easily trade crude oil online through an online broker. The price of crude oil is greatly influenced by political and commercial updates, so be sure to follow world news and trends.
You also have to make sure that you have good stops orders in place when trading. This allows you to control risks & losses when it seems that the market is going sideways. So you see, Trading Oil is super easy.