Hello, and be welcome once again to another exciting guide on how you can easily register and use the UBA Online Banking Ghana
Technology and modernization are rapidly changing our way of doing things. Today the banking sector is engaging most of its service with the current technology.
Are you shocked why there are no more queues at the bank? Yes. That is because of internet banking.
Today everyone is banking on the go from the comfort of their homes offices and anywhere through the internet.
The internet is a new hub of banking, as it allows you to have total control over your bank account all day.
If it is too your first time coming across internet banking, it simply means banking through the internet or online.
As a result, you must be aware that without the internet you can not access the services. But how much internet data is required to aces this service?.
Oops, just a little, you can access your bank account online, do transactions, and many more.
Who Can Register For UBA Ghana Internet Service?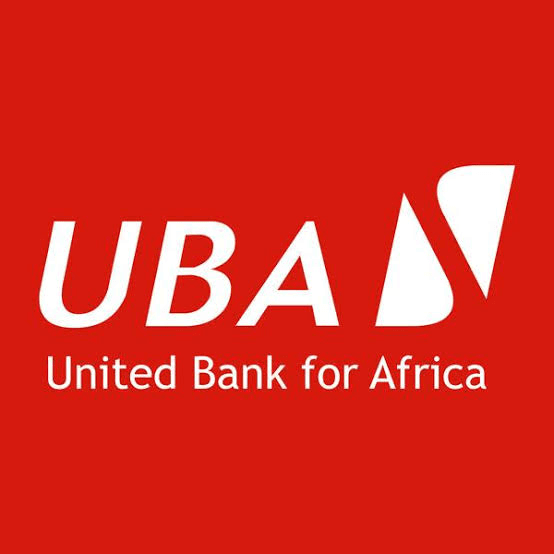 You do not need to be in any class to have a specific qualification before signing up for GT Bank online banking services.
It only requires you to have a bank account with Guarantee Trust Bank, Ghana, and you are eligible to singing for online banking.
What You Need To Register For United Bank Of Africa Oline Banking In Ghana
If you want to register for UBA online banking services, you should meet the following requirements.
You should be an active UBA Ghana customer, which means you need to have an account.
Credit card details.
Now that you have all these let's see how you can register.
How To Register For UBA Ghana Internet Banking Service
Follow the simple and easy steps below to register for UBA Ghana internet banking service:
Visit the secured UBA Ghana online banking website below https://ibank.ubagroup.com/.
At the top corner below internet banking, click on the first drop-down.
Select Ghana from the list of countries that pop up.
Now click ok, "Instant Self -Registration".
UBA Ghana's online banking registration page will open for you.
Enter your UBA Ghana account number.
Type in the first six digits of your Credit Card.
Input in the last four digits of your Credit Card.
Now enter your Debit card personal Identification number (PIN).
Key in your Debit card expiry date with date, day, and month respectively.
If you have a referral ID, you can enter it or forget it.
Now check if all your account details entered are correct.
Click on continue to proceed with your registration.
Follow the instructions on the next page and complete your UBA internet banking registration process.
That is how you can register for the United Bank of Africa internet banking in Ghana.
After you have successfully registered for the service, the next thing is to log in.
How To Log In To The UBA Ghana Online Banking Account
Follow the steps below if you want to log into your UBA bank Ghana internet banking account:
Open your browser and go to the UBA internet baking website here https://ibank.ubagroup.com/.
At the top right side of the site enter your User ID.
Click on Login.
If you entered the correct details, your account would open.
That is how easily you can log into your UBA internet banking account.
It is very crucial always to make sure you check your account balance after each transaction.
That is a security measure to ensure you track your account balance at all times.
If you want to know how to check your UBA online bank account balance, read more below.
Read also: MyState Bank Australia Online Banking Guide.
How To Check Your UBA Bank Account Balance Online In Ghana
Here are the steps you must follow if you want to check your UBA account balance online:
1. Go to https://ibank.ubagroup.com/.
2. Enter your UBA Bank User ID.
3. Click on Login to your online banking account.
4. Check if you entered the correct user ID.
5. Now click on the "Login" button.
6. Once you are logged in, you can click ok view account information or click the account number you want to know its balance and your absence will be displayed.
That is how you check your UBA Ghana internet banking account balance.
Often, we receive a lot of messages from people who are frustrated as they have lost their passwords.
Are you a victim of a lost password? Let me show you how you can recover your UBA Ghana internet banking password.
How To Recover or Reset Your UBA Online Banking Account Password
Here is how to recover or reset your UBA Ghana internet banking account:
Go to the UBA Ghana internet banking site below https://ibank.ubagroup.com/.
Click on "Forgot password."
Enter your User ID.
Click on continue.
Follow the instructions on the next screen to recover your password.
If you have gone through this process, you will recover your password in just a minute.
Benefit & Features Of UBA Internet Banking Service In Ghana
Below are some of the advantages you stand to enjoy from the UBA digital banking platform:
View your account balance at any time.
Send and receive money in and out of UBA bank.
Pay all your utility bills.
Check your transaction history over a period of time.
That is all you need to know about the UBA Ghana internet banking service.