Here are 5 Reasons You Need To Start Using Opay and ORide Now
Have you heard about Opay or ORide? It is the new, easy and most convenient way to buy airtime, data, pay utility bills, fun your bet 9ja account, Pay cable subscription in Nigeria. With Opay there are no hidden charges, no extra payment, no commissions, it is a combo of the S's- Swift and Safe. Even better, you can use the Opay app to send and receive money to any bank in Nigeria and this is why we want to list 5 reasons you need to start using Opay and Oride now.
Users of Opay have been enjoying the services and have an only good thing to say about it due to how easy it makes an online transaction. Just take for example Ladi, Ladi is a fine Lagos bobo and a die-hard Chelsea fan, but he had a problem. Is cable subscription expired on a Sunday morning so he won't be able to renew it until Monday when their Cable service resumes operation? Ladi was sad and angry because he will mix Chelsea opening match in the EPL against Manchester united. But Ladi suddenly remembered the perfect solution for his problem- Opay,
With Opay you can pay your Gotv, Dstv and Startimes subscription anytime and any day without hassles; the entire process takes less than a minute, and your cable will be activated instantly! By simply downloading the app from here, you can not only pay your cable subscription but do tons of other transaction from the comfort of your home.
Needless to say, Ladi was able to watch the match, and now he is happy after Chelsea trashed Manchester united, Ladi is smart! Be like Ladi Download the Opay app now! Opay helps you carry out your online transaction without stress.
Have a stress-free online transaction with Opay. Still not convinced on why you should ditch other online transaction platforms to the  Opay app? Here are 5 solid reasons to convince you.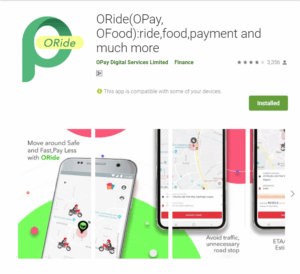 1. The servicer is the part of your favorite web browser Opera mini
Opera is unarguably one of the best browsers in the world. Be rest assured that scam is not a thing here. Opay was launched by Opera as it's Finetech venture in May 2018.
2. Smooth and Convenient way to do online transaction
The ease and smoothness of sending and receiving money on Opay are simply unbeatable. Unlike other platforms that charge N52 when you transfer money to someone, Opay charges only N32. Think that's amazing? Wait until you read what is coming next.
Upon registering with Opay, your phone number automatically becomes an account number, and you can use it to receive money from any bank in Nigeria. For the Bet9ja fans, no need to miss out on betting on those midnight or late games. With just a single click you can credit your bet9ja account when you download the Opay app. Opay also gives N50 for every referral.
3. Immediate delivery of service.
Credit alerts are delivered instantly when you transfer money to someone or give someone your Opay account number to send you money. Thus makes is it ideal for emergencies as you don't have to stand in the queue inside the bank or an ATM to make a transfer. With Opay, there is no delay in purchasing airtime, funding your betting account, or doing any transaction; everything is instant.
4. Simple and secure method of payment
The information you share when toping your Opay wallet for a transaction is entirely encrypted. This means that your data is never saved to the app when you use the service, so there is no need to worry about third-parties getting hold of your card details or pin.
5. No need to leave the comfort of your home
With the  Opay app, you can say goodbye to your days of standing in the queue to send money to loved ones or looking for where to buy recharge card in the middle of the night. Simply whip out your smartphone and launch the Opay app. Also, you can withdraw money from your Opay wallet from any Opay agent close to you.
So here you have it, we have listed 5 Reasons You Need To Start Using Opay and ORide Now especially if you are based in Lagos