Since mistakes happen when sending money, it is important to learn how to reverse money using Capitec app. It can be devastating if you are unable to recover the amount sent. Some of the reasons that may cause wrong transfers include making mistakes in account numbers and account names. While it is not Capitec's responsibility to prevent such instances from occurring, a few measures can be used to stop such unauthorized transfers. The bank offers avenues for customers to dispute any transfers that customers did not authorize.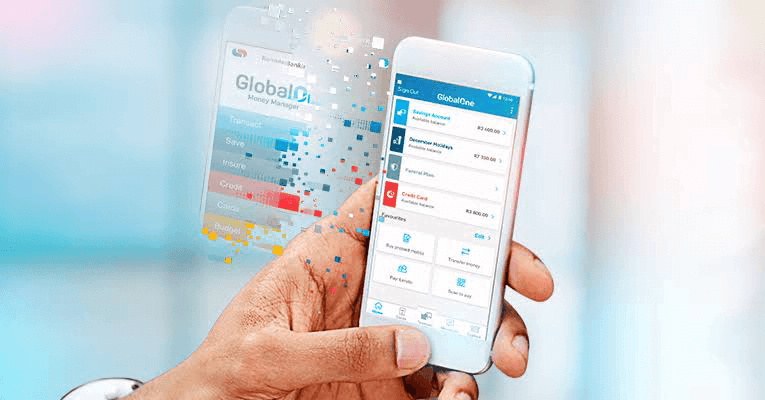 EFT payments made to Capitec or non- Capitec accounts without intending to can be reversed. Fortunately, the bank has provided for such, which means that customers can rest easy knowing that their problems are sorted. While technology comes with numerous advantages, it is not without several demerits. This article explains how one can reverse and recover their money if sent wrongly.
Understanding EFT Payment and How they Work
Before getting into the reversal process, it helps to know what the EFT payment is about and how it works. EFT refers to electronic funds transfer. This is an electronic service put in place by banks. The aim is to help make banking transfers convenient for their customers.
Customers no longer need to visit a physical bank to transact. All they have to do is use mobile devices or computers to send or transfer cash to accounts within the same bank, different bank accounts, and multiple accounts. EFT is a great relief because it offers such convenience and saves many people time and resources.
Also Read: Gap Cover Insurance South Africa: All You Need To Know
This technique works when three components are fulfilled. First, the sender of funds must be the recipient of the same funds and an electronic medium to help complete the transfer. The method's popularity continues to rise in today's world because of how fast and easy it is to transact.
Some people find it safe, too, since there is no need to carry physical cash around. Unfortunately, like all other technology and machinery, human error can impair the service to some extent despite its efficiency and effectiveness. EFT transactions can become a big mess when human error leads to wrong transfers. This explains why banks must have measures to cater to such mishaps if they happen. This is what this article attempts to explain in detail.
Making EFT Payments
Capitec bank customers are assured of safety and speed whenever they use the bank's EFT app. However, this has to be done right to be successful. Some of the steps you ought to follow include:
Download and install the Capitec bank app on your mobile device. Open the app if you are ready.
Click on the transact tab
Input all the details of the payment/transfer beneficiary in the provided space and then click the pay icon
Next, you should put the details of the pay/ fund you intend to transfer, making sure not to make a mistake when keying the information
Tap on the payment tab making sure to confirm the payment details before tapping
Complete the transaction by entering your secret PIN
You will be charged an R7.50 fee for every successful transfer. Note that the daily transfer limit per day allowed is R100,000. Also, note that your registered beneficiaries are not supported in the EFT service.
Reversing EFT Payments
Human is to error and mistakes happen even to the best every once in a while. If you wonder what to do when your transfer goes to a wrong destination, you will be pleased to note that there are reversal services you can count on.
If ever you are in a position where you have to reverse your cash after a successful transfer, then there are a few steps you have to follow. Capitec Bank advises its customers to be highly diligent when transactions and countercheck the fund details when making transfers.
However, sometimes despite the extreme caution, a slight mistake such as mixing up numbers or changing names can result in severe mishaps. Whatever your reason for the reversal is, it is always a good idea to know that there is an option for customers to reverse the cash. Below are the steps you ought to follow when this happens.
Start by opening the Capitec mobile banking app first
Choose the correct transaction from the options provided in the list
Go to Debit order
Put in the PIN when the sign-in prompt comes up
Go to the History menu and select the exact debit order ( in this case, it will be the EFT transaction) made in the past and needs to be reversed
Choose the reason for the reversal. There is a list of potential reasons offered
Select the agreement tab and click on it
Click the submit button
Wait for the bank to approve the reversal request, as the amount will then be credited to your account when successful
The reversal process is straightforward. However, it is always advisable to act fast once you realize that a mistake has been made.
Duration of EFT Reversal from Capitec Bank
One thing you should be prepared to answer is why you need to reverse the payment transfer. The bank will want to know this and may affect the speed within which the reversal is done. Below are some of the potential reasons why most people request reversals.
Fraudulent Activities
If you suspect fraudulent EFT debits on your account, the bank can easily grant your reversal request. This often happens when you have stopped an EFT Debit order you may have made before, but it still went through. There are several things you could do in such instances:
You can call or chat with the bank's agent and instruct them to stop the Debit transaction in person
The bank's agent will inform you that such a reversal will attract a non-refundable fee of R160 regardless of success or failure
The bank will review why you have to stop or reverse the transaction and get in touch with the recipient account holder.
When everything is clear, and the recipient does not dispute the transfer, then the reversal can be handled by the bank within 24 hours
If the recipient is not a Capitec account holder, the bank will have to get in touch with the recipient bank and initiate the reversal. This could take anything from 7 days to 45 days if successful.
Erroneous Payment into Wrong Recipient Account
Sometimes mistakes with EFT transactions happen when the sender inputs the incorrect account details therefore making cash transfers to the wrong account or unintended money transfers. This is often the sender's fault and has nothing to do with the bank. Even at this, the sender should proceed as follows:
Call or chat a Capitec agent and instruct them to stop or reverse the transaction verbally
The gent will inform the customer/sender of the non-refundable R160 reversal charge, whether successful or not
In case the recipient has withdrawn the sent cash, then there is nothing the bank can do to help the sender
However, if the money has not been withdrawn, then Capitec will contact the recipient's bank and initiate a reversal on your behalf
The recipient's bank will notify the owner of the mistake and put a hold on the recipient's account until such a time when the wrongly sent cash has been reversed
If the recipient has no issue with the sender's claims, then the money can be reversed and expected to be complete within 14 days
However, you should note that such a reversal happens only if the amount is less than R800.
Payments Made Erroneously to International Bank Accounts
It is also possible to send money erroneously to a bank account that is domiciled internationally. If this happens, then the following should be the steps you take in an attempt to recover your cash.
Physically visit the your nearest branch near you to file your complaint. If unable, use the helpline or whatsapp numbers
Meet the help desk personnel if you visit the bank branch and state your reasons for reversal
You will have to supply the full EFT payment details used and fill out a formal complaint form
You'll be charged R160 for the services regardless of the reversal outcome
Your complaint form will be processed, and it will take up to 14 days for the reversal to happen if successful. Your account will be credited with the reversed funds, but you should know that the bank does not give any guarantees.
Erroneous Payment from a Capitec Account Holder to Another
To reverse the amount sent to a Capitec account holder, proceed as follows:
Contact the bank and make a formal complaint if the time of transaction has not exceeded 24 hours
Provide transaction details, including the amount sent and the recipients' account number used
The bank will verify the transaction and reverse the cash sent within 24 hours
What happens when you dispute or reverse a payment order?
Depending on the reason that a payment has been received there could be a number of consequences. If you dispute a valid debit order, it could cause one or more of the below:
A cancelled insurance policy or another service, or it may show up as an unpaid instalment.
It may results in a lower credit score and create difficulties in getting credit
Your details could be handed over for bad debt which could end up with more cost
Your future Insurance premium may be higher or arrears interest
May provide increased difficult entering into new financial agreements
If you can prove it is an unauthorized debit or purchases from your account, or fraud, then you are obviously within your right to reverse payment and should not have any of the issues listed above.
Final Thoughts
It is such a relief that one can reverse money they send wrongly. However, it matters how fast they act and why they give for the reversal to the Capitec Client Care Centre.