How To Use Abeg App
Abeg is a peer-to-peer (P2P) social payments platform that lets you send or request money from another Abeg user without having to input any bank details. All you need is their Abeg tag to send them money and request funds from them.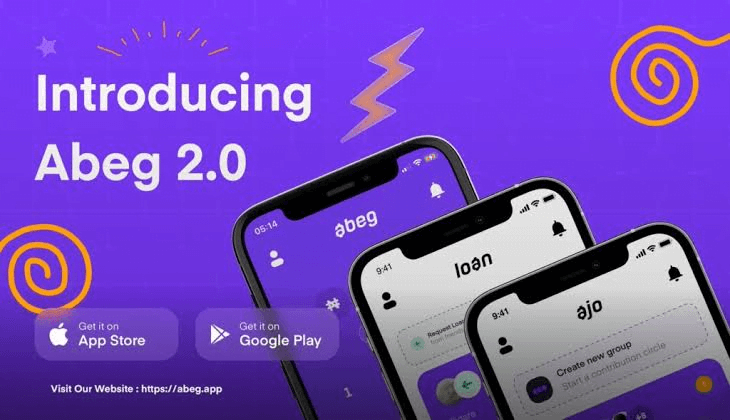 The app was founded by three young men, Muheez Akanni, Michael Okoh, and Dare Adekoya, and is only available to Nigerians, for now. Funding an Abeg wallet requires a Bank Verification Number (BVN) and a local phone number linked to your account.
Although Abeg is similar to Cashapp, its founders hope it'll break boring rules surrounding current fintech startups and change how regular people think about payment technology.
How do I sign up?
Following these easy steps will allow you to sign up on Abeg app:
Download the app from the Apple Store or Google Play.
Select "Create a new account."
By providing your name, phone number, email address, and password, you can complete the sign-up process.
For verification, they would send a One-Time Passcode (OTP) to your line.
Once inside, you'd have to present your BVN. They do this so you can fund your wallet by connecting your bank account to the app.
Additionally, you'd need to make a transfer tag that you can distribute.
To see other Abeg users, connect your social media accounts to your Abeg app.
How To Send Money On Abeg
From the main interface, select Send.
Enter the Abeg tag of the person to whom you want to send money. You can also use Abeg to look up your phone contacts.
Then click Pay. Sending money to other Abeg users via the Abeg app is completely free. You can also send money anonymously if you prefer.
How To Withdraw Money From Your Abeg Wallet
Tap your wallet balance from your profile page.
Choose Withdraw from the menu.
To summarize, if you have not yet linked your bank account, you will be required to add a new bank account in order to make withdrawals. Withdrawing money from your Abeg account also incurs a N10 fee.
How to Fund Your Abeg Wallet
You can easily fund your Abeg account without needing an account number by simply following the steps below:
In the bottom-right corner of your phone, tap the profile icon.
Choose Fund Wallet.
A bank account number associated with your Abeg account will be displayed. You can then use that account to fund your Abeg wallet.
Features of the Abeg Mobile App
Fund your wallet: Before making a transaction, you can add money to your wallet using the fund your wallet feature. Simply transfer money from your bank account to your Abeg wallet.
Send Money: The Abeg mobile app enables you to send money to people on your contact list by using their abegtags. It is important to note, however, that they must first be registered on the platform. Aside from that, you can use the payment link, which you can share anonymously or publicly.
Giveaways: You can use this platform to start your own giveaway or join giveaways organized by other Abeg mobile app users.
Timeline Feature: The Abeg mobile app, like some popular social media apps, allows you to post and view other users' posts.