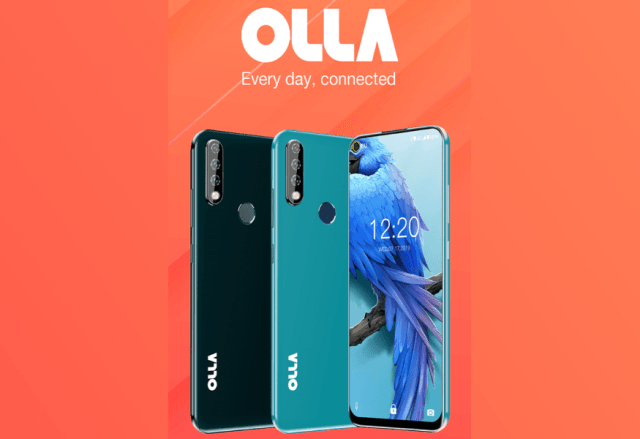 Opay has joined Smartphone makers with the release of her new android phone OLLA. This new cheap and affordable smartphone is ready to battle  other brand out of the Nigeria smartphone market.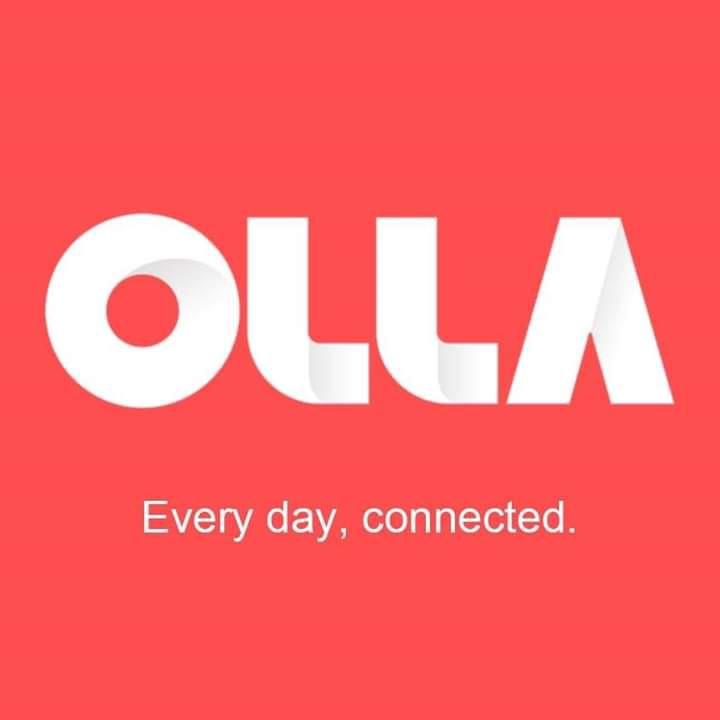 OLLA smartphones which was launched and unveiled on Tuesday, 4th February 2020, at Radisson Blu Ikeja has six models which include:
OLLA NOTE 3
OLLA V9PRO
OLLA M8 PLUS
OLLA M8
OLLA MI LITE and
OLLA M6.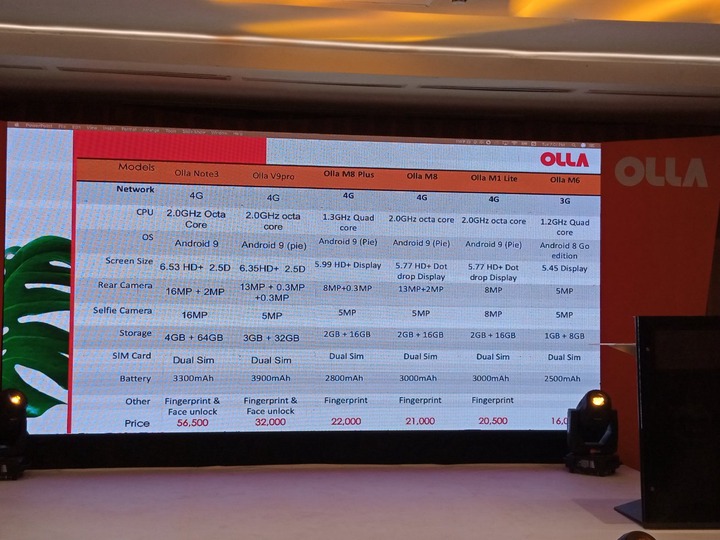 The retail prices range from 56,500 for the Olla Note 3 (4G)4GB+16GB variants, to 16,000 naira for the Olla m6 (3G) 1GB+8GB variant.
The prices for others are:
OLLA V9PRO(4G) 3GB+32GB variant for 32,000 Naira
OLLA M8 PLUS(4G) 2GB+16GB variant for 22,000 Naira
OLLA M8(4G) 2GB+16GB variant for 21,000 Naira
OLLA MI LITE(4G) 2GB+16GB variant for 20,500 Naira.
The Olla Note 3 with a battery power of 3300mAh, has a 16mp + 2mp front camera and a 16mp selfies camera. Its display is fully HD with 6.53 display size.
The Olla V9pro pack a battery power of 3900mAh, with a 13mp front camera and a 5mp selfies camera.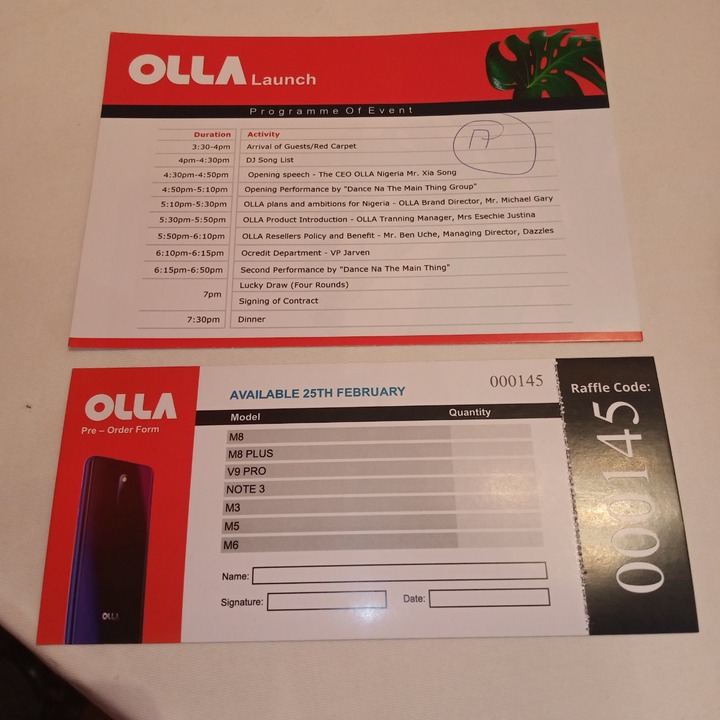 These new devices unveiled by Opera would be available in the market from the 25th of February, 2020. What are you for waiting, phones have never been cheaper.