GT Bank Nigeria was incorporated in 1979 as Guaranty Trust Bank and is a publicly listed bank with its stock listed on the Nigerian Stock Exchange (NSE). The bank has been operating for over 30 years, providing financial services to people in Nigeria.
GT Bank Nigeria is one of the largest banks in Nigeria with more than 16 million customers, over 1,200 branches, more than 4,000 ATMs and a network of agents across the country. The bank offers a range of products and services to individuals, small businesses and large corporations. These include personal loans, business loans, mortgages, investments, insurance and investment products such as mutual funds.
GT Bank Nigeria also provide corporate banking services for large corporations such as oil companies. These include trade finance solutions for importation and exportation of goods as well as other financial services including treasury management solutions. GT Bank has plans to expand its network by opening new branches throughout Nigeria over the next few years.
Who Owns GT Bank?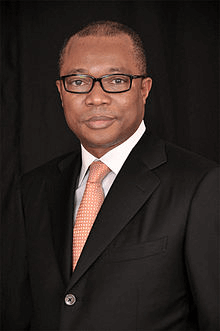 Tajudeen Afolabi Adeola is the Founder of Guaranty Trust Bank (GTBank Plc.).
Adeola completed his secondary school education at Methodist Boys High School, Lagos. He obtained a Diploma in Accounting from Yaba College of Technology in 1975 and became a Chartered Accountant in 1980 following his training with Deloitte, Haskins and Sells and D.O. Dafinone & Company (both Chartered Accountants). Over the years he has received professional development training at notable institutions worldwide including Harvard Business School, INSEAD, and the International Institute for Management Development in Switzerland.
In 1999, he completed a one-year sabbatical at the National Institute for Policy and Strategic Studies in Kuru, Jos, Nigeria, where he carried out research on economic development and job creation policies.
He was nationally decorated as Officer of the Order of the Federal Republic (OFR) in December 2002 by President Olusegun Obasanjo. He has an honorary doctorate from Nkumba University, Ntebbe, Uganda. Banker of the Decade in 2009 by the Vanguard Newspaper group. Distinguished Famous Alumni award by Yaba Tech. Zik Leadership in 2003. This Day Awards 2011 – Change Makers in Social Entrepreneurship.
What is GTBank Transfer Code
Guarantee Trust bank transfer code, or GTBank transfer code enable account holds to conveniently transfer money from their GTBank account to another GTBank account holder or from a GTBank account to another bank holder, all from their mobile phone.
The bank have the process so easy, that you can transfer a huge amount of money with your mobile phone in a twinkle of an eye. Although, charges applies at the end of the month, and there are limits to how much you can transfer.
How to transfer from Gtbank to other banks
Like already said, with GTBank transfer code, you can easily transfer funds from GTBank account to another GTBank account holder or from a GTBank account to another bank holder, all from their mobile phone.
Anyways, to transfer from GTBank to GTBank account, then follow the below guidelines:
*. Dial the USSD short code *737*1*Amount*NUBAN account number#
E.g. *737*1*Amount*NUBAN Account No#
*737*1*1000*1234567890#
While to transfer from GTBank to other banks such as Diamond, Eco, UBA, DBN, etc, follow the guidelines below:
*. Simply dial *737*2*Amount*NUBAN Account Number#
*. Select recipient's bank
*. Enter your PIN or hardware Token or last four digits of your GTBank debit card to authenticate the transaction.
How to create your GTBank transfer PIN
In order to transfer money, purchase airtime for someone else or even pay for your utility bill, you are required to create a transfer pin. But right now, you now require a 4-digit PIN to complete your 737 transactions.
*. Dial *737*5#
*. Enter the last 6 digits of your Debit Card
*. Then create your 4-digit PIN
Features of GTBank transfer code
*. It's a convenient way to send money
*. *737*transfer is available 24/7
*. It is simple
*. The entire transaction process takes about 10 seconds
*. It is easy
*. With *737*transfer, you can transfer to other Nigerian banks
*. It is very fast
*. Daily transaction limit of N1,000,000
*. It is the best way
*. You can pay your bills
*. Works with phone numbers registered with GTBank
*. You can open an account
*. Subject to phone network signal
*. You can check your account balance
*. Money is deducted directly from your GTBank account
*. It is secured
*. Transaction requires the last four digit of your Naira MasterCard (Debit card)
*. A one off indemnity is required for transactions above ₦100,000.
GTBank Mobile USSD Working Code
*. Create transfer pin: *737*5#
*. SKS Standing Instruction: *737*52*AMOUNT*26#
*. LCC Toll Payment: *737*50*Amount*108#
*. Merchant payment: *737*35*Amount*Merchant Code#
*. Swift Network subscription: *737*50*Amount*4#
*. Electricity payment:
– Port Harcourt Prepaid: *737*50*Amount*95#
– Port Harcourt Postpaid: *737*50*Amount*96#
– Eko Prepaid: *737*50*Amount*151#
– Eko Postpaid: *737*50*Amount*152#
– Ibadan Prepaid: *737*50*Amount*137#
– Kano Prepaid: *737*50*Amount*93#
– Kano Postpaid: *737*50*Amount*94#
*. Startimes: *737*37*Amount*Decoder Number#
*. Airtime loan: *737*8*1#
*. Salary advance: *737*8*2#
*. Withdraw cash without your debit card: *737*3*Amount#
*. Inquiries: *737*6#
How to buy airtime/data with GTBank transfer code
*. For Self Top-up Airtime: Dial *737*amount# on your phone (e.g. *737*1000#) to buy airtime.
*. To Top-up Airtime for a Friend: Dial *737*Amount*Recipient's number# (e.g. *737*1000*08023456789#)