For those of us who are into crypto trading, we know that one of the most important tools we need is a good calculator. After all, crypto trading is all about numbers and making sure we have the right calculations can mean the difference between profit and loss. There are a lot of different calculators out there, but which ones are the best for crypto traders? In this blog post, we will take a look at some of the best options and what each one has to offer. From simple calculators to more complex ones, we've got you covered.
The Best Crypto Calculators 2023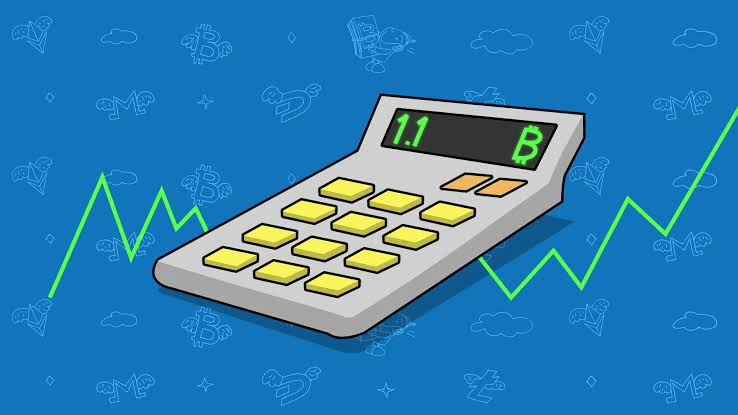 If you want to trade cryptocurrencies, you need to have a firm understanding of the underlying mathematics. That means having a go-to crypto calculator (or several) on hand at all times. In this article, we'll introduce you to the best crypto calculators out there.

First up is Blockfolio's Crypto Calculator. This tool allows you to input your desired cryptocurrency, time frame, and investment amount in order to calculate your potential profit. The interface is clean and intuitive, making it perfect for novice traders.

If you're looking for a more advanced calculator, CoinTracking's Cryptocurrency Profit/Loss Calculator is a great option. In addition to allowing you to input your trade information, this calculator also takes into account factors like fees and taxes. This makes it ideal for those who want to get a realistic estimate of their profits.

Finally, if you're looking for an all-in-one solution, consider using CryptoCompare's Crypto Portfolio Tracker & Calculator. This tool not only allows you to track your portfolio's performance, but also provides detailed price charts and analysis.
How to Use a Crypto Calculator
A crypto calculator is a tool that allows you to calculate various aspects of your trade, such as the profit/loss, commission fees, and potential risks involved. It is an essential tool for any crypto trader, as it allows you to make informed decisions about your trades.

There are many different types of crypto calculators available, and they all have their own unique features. However, most of them share some common features that you should be aware of.

To use a crypto calculator, simply enter the relevant information into the fields provided. This includes the amount of money you wish to invest, the current market price of the asset, and the commission fees charged by the exchange. Once you have entered this information, the calculator will automatically generate the results.

The results will show you the potential profit/loss for your trade, as well as the risks involved. It is important to remember that these results are only estimates, and actual results may differ significantly from what is shown.

Always do your own research before making any investment decisions. A crypto calculator can be a valuable tool in your arsenal, but it should not be relied upon exclusively.
What to Look for in a Crypto Calculator
When you're ready to start trading cryptocurrencies, one of the first things you'll need is a crypto calculator. There are many different factors to consider when choosing a calculator, and not all calculators are created equal. Here's a look at some of the things you should keep in mind when choosing a crypto calculator.

First and foremost, you'll want to make sure that the calculator you choose is easy to use and understand. There are a lot of different features and options available on some of the more complex calculators, but if you're just starting out, you won't need all of those bells and whistles. Choose a calculator with a simple interface that allows you to input the information you need without any hassle.

Second, take into consideration what kind of features you need from your calculator. Some calculators offer more than others, so it's important to find one that has the specific features you're looking for. For example, if you want to be able to track your portfolio across multiple exchanges, make sure the calculator you choose has that capability.

Finally, pay attention to price. Many crypto calculators are free, but some come with a subscription fee. If you're just starting out, it's probably not worth paying for a premium calculator when there are perfectly good free ones available. However, as your trading becomes more sophisticated, it might be worth investing in a more robust tool.

Keep these factors in mind when choosing a crypto calculator, and
The Different Types of Crypto Calculators
There are two main types of crypto calculators:
The first type is the one you will find on most crypto sites and it is a tool that allows you to see how much your coins are worth and what the current price is. It also shows you the current value of your holdings in USD and other fiat currencies. The best part about this calculator is that it allows you to enter an amount of BTC, ETH or any other coin and see how much it would cost to buy today. This is useful for those who have just purchased some cryptocurrency and want to know how much they spent on their purchase.
The second type of crypto calculator is more advanced than the first one, as it allows users to see how much their coins could be worth at different prices if they were to sell them today or tomorrow. It also gives users the ability to calculate what percentage profit they could make if they sold their coins right now or tomorrow, which can help them decide whether or not they should sell their coins now or wait until they reach a certain price before selling them off in order to maximize their returns on investment (ROI).