Egypt is a country with a population of over 90 million people and an economy that is projected to grow by 6.5% this year. This high rate of growth has led to an increase in the number of businesses, which in turn has led to a need for quality insurance coverage. To help you find the best insurance company for your needs, we have put together a list of ten of the best insurance companies in Egypt. From property and casualty to automobile and business insurance, make sure to check them out!
The Different Types of Insurance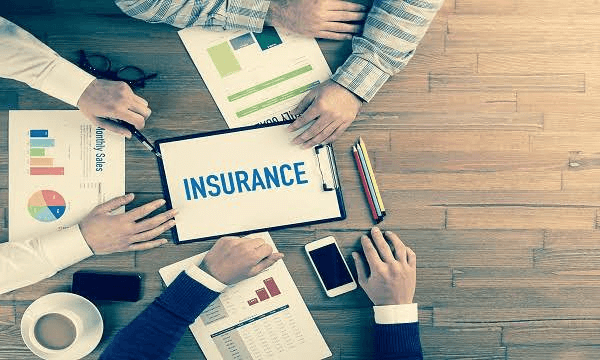 There are a few types of insurance policies that can protect you and your family in case of an accident or illness.

Property Insurance: This type of policy covers the value of your home and any improvements you may have made on it. If anything happens to the home while you're not living in it, the insurance company will pay for its repair or replacement.

Auto Insurance: All drivers need car insurance to cover their vehicle in case of an accident. Your policy will usually cover damage to the vehicle, regardless of who was at fault. It's important to have comprehensive coverage, which includes everything from property damage to medical payments for injuries.

Homeowner's Insurance: This type of policy covers you and your family if something happens to your home, including theft, fire, and natural disasters like floods or earthquakes.

Medical Insurance: If you get sick or injured, medical insurance can help pay for care costs beyond what most Medicare plans would cover. You may also be able to get coverage for cosmetic surgery and other health-related expenses.
What are the Pros and Cons of each Type of Insurance?
There are a number of pros and cons to each type of insurance. Here are the top pros and cons of five different types of insurance:

Life insurance: Pros
– Provides financial stability in the event of an unexpected death
– Provides a tax deduction if you itemize your deductions
– Easy to get, as most companies offer policies through agents or direct sales
Cons
– Can be expensive, depending on the coverage selected
– May not provide enough financial protection if you die before the term of the policy is up
Property insurance: Pros
– Provides security in the event of damage to your property caused by someone else
– Helps pay for repairs or replacement costs if your property is damaged or destroyed
Cons
– Can be expensive, depending on the coverage selected and the location of your property
Which Insurance is Right For You?
There are a few questions you should ask yourself before choosing an insurance company.
Do I need life insurance?
Do I need health insurance?
What is my budget?
These are just a few of the things you should consider when purchasing insurance.

When it comes to life insurance, the amount of coverage you need will vary depending on your age, marital status, and whether or not you have children. However, a basic policy will typically provide $25,000 in death benefits per person. You may also want to consider adding disability income protection to your policy in case you become unable to work due to an accident or illness.
If you're planning on having children in the near future, it's important to think about getting maternity or paternity coverage as well. A maternity policy typically provides $50,000 in coverage while a paternity policy will provide $100,000 worth of coverage for each child that is born after the plan has been purchased.
It's also important to think about what kind of doctor you would like to see if something were to happen and your health insurance wouldn't cover the cost of treatment. Most policies offer some type of out-of-network coverage which can help reduce the costs associated with accessing medical care outside of your provider network.
Cost is always an important factor when purchasing any type of insurance product and it's worth doing some research into different providers before making a
How to Choose the Right Insurance Company
When it comes to choosing an insurance company, there are a few things you need to keep in mind. Here are five tips:

1. Do your research

Before making any decisions, it's important to do your research and compare different companies. Make sure to read reviews and compare prices. You can also use online tools like InsureMyTravel.com to compare rates and features.

2. Consider your needs

When choosing an insurance company, be sure to consider what you need coverage for. Consider things like accident forgiveness, roadside assistance, and rental car coverage. Also, make sure the company has a history of paying claims on time.

3. Consider the company's customer service reputation

Another thing to consider is the company's customer service reputation. Look for companies with good ratings and reviews from customers. This will help ensure that you have smooth sailing when dealing with the insurer should an issue arise.

4. Ask questions before signing up for insurance coverage

It's always important to ask questions about the policy before signing up for it – don't just take the salesman's word for it! Ask about exclusions (conditions that won't be covered by the policy), payment plans, and whether or not the policy has ever been canceled in the past due to a claim being filed late or not at all.

5. Shop around again after signing up for
Top 10 Insurance companies in Egypt
1. AIG
2. Swiss Re
3. Allianz
4. State Street Global Advisors
5. Ameriprise Financial
6. Barclays Capital
7. Citigroup Inc.
8. Deutsche Bank AG
9. HSBC Holdings PLC
10 ING Group
Conclusion
In this blog, we have looked at the top insurance companies in Egypt. We have compared their features and rates so that you can make an informed choice when choosing an insurance company.

We hope you found this blog useful and that it helped you to choose the best insurance company for your needs. If you have any questions or feedback, please don't hesitate to let us know.