Brass Digital Bank– The banking industry has been adapting new and inventive ways of doing business as technology advances. In most nations, digital banks are the new trend. They are gaining market share in the United States, the United Kingdom, Canada, and now Nigeria by offering customers better terms.
Unlike traditional Nigerian banks, these digital banks, also known as neobanks, provide the same banking services at a lower or no cost, with better customer service and a focus on disruptive functions and offers. Brass digital bank is a perfect example.
This article explains what Brass Digital Bank is, how it functions, who the founders are, how to open a Brass business account, what services Brass provides, and much more.
What Is Brass Digital Bank?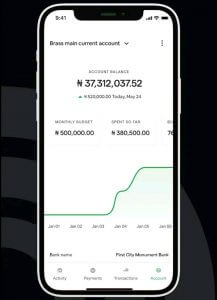 Brass is a Nigerian digital bank that provides local entrepreneurs, traders, and fast-growing organizations with easy access to affordable premium banking services.
The platform provides SMEs with a full-stack, commercial-grade banking solution across several company classes, allowing them to gain greater visibility and control over their money operations as well as the capacity to develop their enterprises.
Brass digital bank provides a comprehensive suite of business banking services, including credit and payment services, payroll and expense management, API support, and a variety of other key company services.
Brass Digital Bank was founded by who?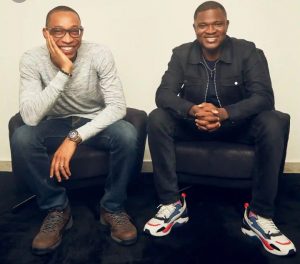 In July 2020, Sola Akindolu (former Kudi Head of Product) and Emmanuel Okeke (former Paystack Engineering Manager) created Brass Digital Bank.
Brass Digital Bank: How It Works
Brass is a traditional bank that offers digital banking services to make banking easier. You'll need to download the Brass App and sign up for a new Brass Business account to create a Brass Business account. You shall supply accurate and detailed information about yourself to Brass before your account is created. After that, Brass will assign you an account number.
Brass will maintain your bank account for you after your new Brass account is opened, as long as you are identified as a ccustomer. Additional services provided by Brass include:
Invoicing and expense tracking
Current account with zero account maintenance
Credit lines
Payroll processing
Sage, Slack, Quickbooks, and Zapier are examples of third-party analytics services.
Inventory control
Make one-time or recurring payments.
ATM cards (issued by Sterling Bank)
Balances in USD, transfers, and so on. ..etc.
Who can sign up on Brass?
Brass currently only works with Nigerian firms that are registered. We assist sole traders, non-profit organizations, partnerships, and limited liability corporations. However, if your company has not yet been registered, Brass can assist you in getting it registered on schedule through our partners.
How To Open A Business Account In Brass
The registration process for brass is straightforward. Brass is a digital bank, thus registration is done online. You must be at least 18 years old and a Nigerian. To create a Brass business account, follow these steps:
Visit Brass' Sign Up Page or download the Brass application on your Android or iPhone
Select Open Account from the drop-down menu.
Fill in your personal information (First name, last name, business name, email, phone number)
Make a password for yourself
Open an account by clicking the Open Account button.
Your registered email address will receive a verification email. Use the OTP to verify the account.
After that, select the company type (LLC, NGO, Partnership, or Sole Proprietorship)
Fill in the details for the owner/director.
Fill in the required information (BN/RC Number, TIN, utility bill, scanned copies of the CAC document).
Verify and tap submit.
The Benefits Of Using Brass
Brass bigital Bank is an excellent choice for businesses in Nigeria, South Africa and Kenya. Below are some benefits of using Brass digital bank
For your transactions, they provide an NDIC-insured NUBAN current account.
No monthly costs, zero-fee transactions to all your business contacts, minimum balance, service charge, and hidden fees are all gone.
Freely send and request payments to and from anyone in minutes.
Create an account in 10 minutes using your computer or mobile phone.
 They offer you the data that matters, and you can check your dashboard to see how your business is doing in real time.
They make it simple to bank in groups. Easily involve your team, establish roles, and allocate rights.
 They have a lot of human support.You can contact them at any moment if you require assistance.
Requirements to open a Brass Business  account
These are the conditions you need to meet to be able to open a Brass Business account:
Be minimum of 18 years old and a Nigerian citizen
A smartphone(iOS/Android) that supports the latest version of the Brass app.
An active phone number and email address
Have not yet opened an account with Brass
Must own a business
BN/RC Number, TIN, utility bill, scanned copies of the CAC document
What Can You Do With The Brass App?
With the brass application, you can do the following things with your smartphone or computer.
This provides you with a quick overview of your account activity, including analytics, payments that require attention, and transactions (cash inflow/outflow).
Add money to your account.
You can easily fund your Brass account using a bank transfer or a USSD code.
You can see a list of all your transactions, report a transaction, and download a transaction receipt.
You can create payments and view all pending payments; you can also respond by accepting or declining a pending payment.
View and obtain account information
You can view your account information and download your account statement in PDF, CSV, or Excel format.
Speak with Customer Service
You can contact support directly from the app if you require assistance.
Is Using Brass Digital Bank Safe?
Brass is a leading full-service digital bank for businesses in Nigeria, licensed by the Central Bank of Nigeria and registered with the Corporate Affairs Commission (CBN). The Nigeria Deposit Insurance Corporation insures your deposits in Brass (NDIC). Brass's headquarters are located at 21B Modupe Odulami Street, Oniru, Lagos.
Brass protects all accounts with the same high-security encryption that banks use. Brass is deeply committed to respecting and safeguarding its customers' personal information. As a result, Brass digital bank is a secure platform to use for your business.
Brass has  a two-factor authentication ( 2FA ) is used to add an extra layer of security. This authentication is performed using digital OTP apps such as Google authenticator and Authy rather than hackable channels such as SMS.
How to Get Brass ATM Card
Brass will send a debit card to your address at no cost and never charge you a card maintenance fee. The Brass card is issued by sterling bank.
Once you have an account with Brass digital bank, you can apply for Brass card. The process is as follows.
Sign into your account
Tap "Cards" at the bottom of the dashboard
Tap "Request A Card"
Tap "Get A Physical Card"
Fill in your physical address
Confirm your phone number
How much does it cost to open an account?
Brass is a business current account with no fees. That means that sign-up, minimum balance, payments made using our method, monthly fees, and account maintenance are all N0.00.
Can Brass provide you with a business loan?
Yes. Brass offers credit facilities without collateral to customers who have been with the company for at least 6 months.
First-time borrowers may borrow for a maximum of one month, while returning borrowers may borrow for a maximum of three months.
How To Fund A Brass Business Account
With all of the benefits that Brass provides, there is no reason to be hesitant. To start using the platform, you must first fund your account. We'll walk you through the process of funding your Brass business account in a few simple steps.
To fund your Brass account, go to the Brass app's homepage and select 'Add Money.' This will show you the different ways you can fund your account. For the time being, you can fund your Brass account with:
How To Deposit Funds Into Your Brass Account Using USSD
Money can be transferred to a Brass Business account via USSD from any commercial bank, including GTBank, Zenith Bank, Polaris Bank, and others. The following are the steps to take to ensure a successful transaction:
Open the Brass App.
Select 'Add Money' from your dashboard.
Choose 'Add by USSD'.
Enter the amount you want to send.
Select the appropriate USSD.
Follow the instruction on your screen.
How To Deposit Funds Into Your Brass Account Using Bank Transfer?
Open the Brass App.
Select 'Add Money' from your dashboard.
Choose 'Cash Deposit.'
Then, choose your preferred bank as a partner.
Follow the instructions on your screen to deposit funds in any branch of your preferred selected partner bank.
Brass Customer Care
Final Thoughts On Brass Digital Bank
Despite the fact that digital banking has yet to gain widespread acceptance in Nigeria, there are well-established entities working to transform the country's banking sector. Brass is an example of such a place. This digital bank provides convenience for businesses in addition to lowering or eliminating some of the fees traditionally associated with financial institutions.
For example, from the comfort of your own home or office, you can open a Brass business account online. All you need is a smart phone with an Internet connection to use the essential banking services.