VULTe Digital Bank App
Vulte is a digital bank created and backed by Polaris Bank that gives its customers full access to banking services. Vulte will be accessible via smart devices and the internet. So think of Vulte as a mobile app that can do everything a traditional bank can and more.
Vulte gives its users control over how, where, and when they bank, eliminating the need to wait in line for hours.
In this article, we'll go over how to register or sign up for VULTe digital bank app, as well as what you can do with it.
How to Sign Up on VULTe Digital Bank App
Signing up on Vulte is very easy, fast, and seamless. Here is a step-by-step guide on how to sign up on VULTe:
Download the VULTe app from Play store or visit vulte.ng/login
Choose Sign Up
You have two options: 'I have a Polaris Account' or 'I don't have a Polaris Account'. Select the applicable option.
Enter email
Input your BVN
Take your photo
Enter your phone number
An OTP will be sent to your phone. Pick the OTP and respond with it
Set up your Password
Set up your PIN
Submit
Once this is done, your account number will be displayed and you will be logged in.
How to Request for VULTe Instant Payday Loan
Login to the Vulte app
Click on See Details
Input the loan amount you wish to request for
Accept terms and conditions
Enter your PIN
Submit
The payday loan will be dropped into your salary account immediately.
What Transactions You Do With VULTe Digital Bank App?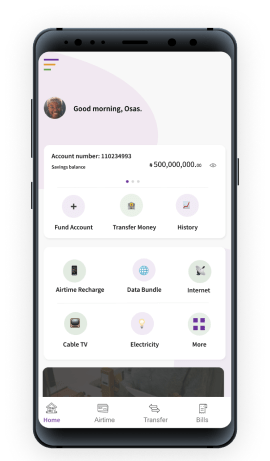 VULTe is a one-stop-shop for all transactions within and outside the bank. Here are the transactions that can be done with VULTe on your phone:
Transfers
VULTe can assist with the transfer of money from your account in ANY bank to another account in ANY bank.
Fund your account with your debit/credit card
VULTe is built to move money easily to your account from any of your cards (Visa card, MasterCard, or Verve card) linked to ANY Nigerian bank account.
Doorstep debit card delivery
With VULTe, you can order for a debit card on your account and indicate that you want it delivered to your house at no extra cost to you.
Cardless withdrawals and payments
With VULTe, you can make withdrawals from the ATM without your debit or credit card.
Pay bills
You can pay for your utilities with VULTe.
VULTe Customer Care
VULTe provides an all-around easy and convenient banking to make sure that its users have access to top-notch quality banking. In case you have any challenges with any services offered by VULTe, you can call the VULTe team on 07007652747, 08069880000, 014482100, 012705850, or shoot an email to [email protected]